NYT Editorial Board Pens Blistering Op-Ed: 'Mr. Trump Now Has Real Reason to be Afraid'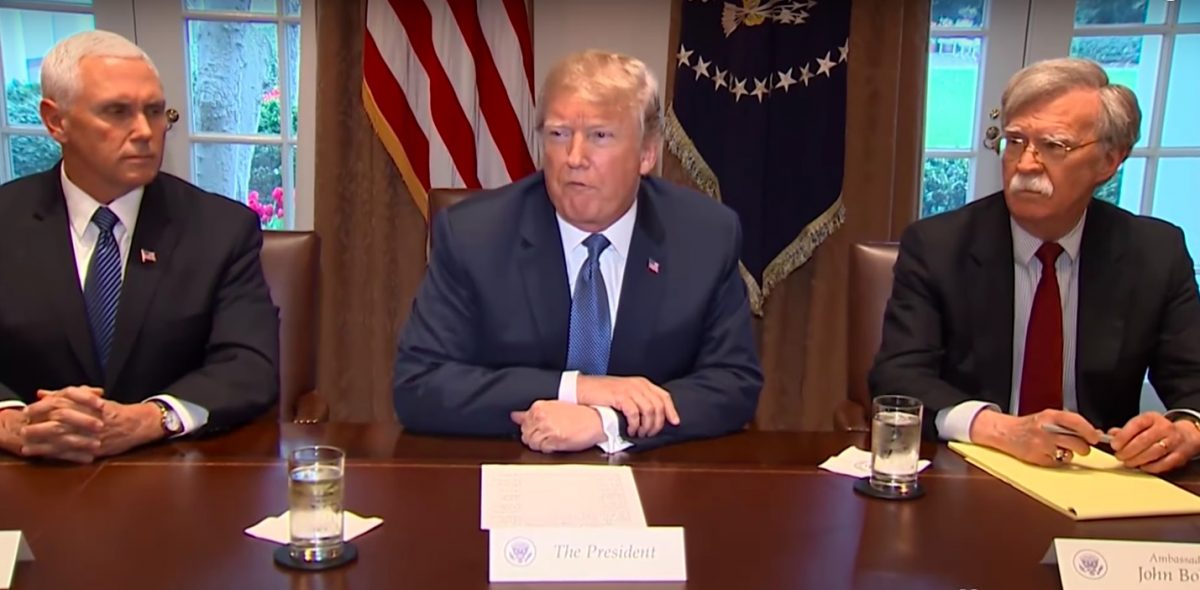 The New York Times editorial board didn't hold back any punches in a blistering op-ed penned Wednesday, after President Donald Trump's longtime personal lawyer Michael Cohen had his offices raided by the FBI earlier this week.
The editorial board — which is separate from the publication's newsroom operations — mocked and taunted Trump over Special Counsel Robert Mueller's looming investigation into Russian interference in the 2016 presidential election, warning the commander in chief: "The law is coming."
After walking readers through the raid on Cohen's office and its connection to the president's alleged affairs — and subsequent gag orders — with porn stars and Playboy bunnies, including Stormy Daniels and Karen McDougal, the article goes on to condemn Republicans for their "cowardly silence" and complicity.
Via the NYT editorial board:
Meanwhile, the president's former campaign chairman is under indictment, and his former national security adviser has pleaded guilty to lying to investigators. His son-in-law and other associates are also under investigation.

This is your president, ladies and gentlemen. This is how Donald Trump does business, and these are the kinds of people he surrounds himself with.

Mr. Trump has spent his career in the company of developers and celebrities, and also of grifters, cons, sharks, goons and crooks. He cuts corners, he lies, he cheats, he brags about it, and for the most part, he's gotten away with it, protected by threats of litigation, hush money and his own bravado. Those methods may be proving to have their limits when they are applied from the Oval Office. Though Republican leaders in Congress still keep a cowardly silence, Mr. Trump now has real reason to be afraid. A raid on a lawyer's office doesn't happen every day; it means that multiple government officials, and a federal judge, had reason to believe they'd find evidence of a crime there and that they didn't trust the lawyer not to destroy that evidence.
The editorial board goes on to note the FBI's raid on Cohen isn't even the first to target someone in Trump's inner circle — the president's former campaign manager Paul Manafort was also raided and is now reportedly cooperating with authorities while facing an onslaught of federal charges.
Trump has often derided the paper as one of his least favorite outlets over its critical reporting on him and his White House administration, describing the storied publication as "The Failing New York Times" on Twitter. He hasn't yet commented on the op-ed, he's described the raid against Cohen as a "disgrace," and is reportedly considering firing Deputy Attorney General Rod Rosenstein as backlash.
Read the full New York Times editorial board piece here.
[image via screengrab]
—
Follow Chris Riotta (@ChrisRiotta) on Twitter
Have a tip we should know? tips@mediaite.com