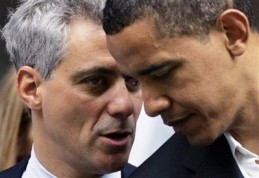 Technically speaking President Obama did not tell his staff to stop reading the blogosphere, nor Politico for that matter, but it's not hard to draw a connection between the president's warning to staff not to get "absorbed in the Washington finger-pointing and intrigue" and the former two, who tend to feed on that very intrigue and finger-pointing.
The recent spat of West Wing speculation, particularly about Rahm Emanuel and over the weekend David Axelrod, is apparently causing Obama to worry his staff will get distracted from the task(s) at hand. Via Politico:
"Don't get absorbed in the Washington finger-pointing and intrigue," the president told his senior advisers during a recent meeting, according to one top aide.

He "certainly let us know that we should keep our eye on the ball here and not get distracted by the games of Washington," the aide said.

The season of turmoil, which has erupted just as Obama is pushing for final health care votes that could determine his domestic legacy, is the most vivid example of how the discipline of the campaign — which prided itself on a tight-knit culture and aides who stayed aloof from the who's-up, who's-down obsessions of the press and the Washington political class — has frayed under stress.
Of course, the article then goes on to repeatedly point out how and why Obama's team are actually the ones fanning the intrigue flames. Think the West Wing isn't reading? Thing again.
Update: Maybe he just wants them to stop reading Drudge.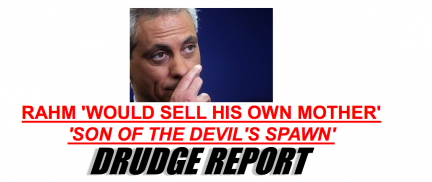 Have a tip we should know? tips@mediaite.com