Obama's Uncle Faces Deportation to Kenya for Immigration Violations (UPDATED)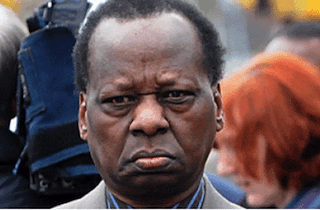 Onyango Obama, the half-brother of President Barack Obama's late father, will appear for a deportation hearing in a Boston courtroom on Tuesday, after a 2011 drunk driving arrest revealed a history of immigration violations.
Obama, a 69-year-old liquor store employee in Farmingham, MA, a suburb of Boston, was helped over to the United States in 1963 by his brother. He was ordered deported twice in the late 1980s and lost an appeal in 1992, but never left the country; the drunk driving arrest, for which he served a year of probation, brought renewed focus to his case.
His lawyer said he would seek a green card under a statute that allows for applications from immigrants who have been in the country since before 1972. Immigration Judge Leonard Shapiro, the same judge who granted asylum to Obama's aunt, will preside over the case. It's the second deportation hearing for Obama following the arrest, after an appeals board ordered his case reviewed last December.
President Obama is not close to his father's side of the family, and according to the White House has never met his uncle. Though Onyango Obama reportedly said "I think I will call the White House" after being arrested, the White House said they have had no contact with him.
UPDATE (3:35pm ET): A Boston immigration judge has ruled that Onyango Obama will be allowed to stay in the United States, saying the president's 69-year-old uncle has "good moral character."
[h/t Boston Globe]
[Image via AP]
——
>> Follow Evan McMurry (@evanmcmurry) on Twitter
Have a tip we should know? tips@mediaite.com