Office of Government Ethics Director Steps Down: 'There Isn't More I Could Accomplish'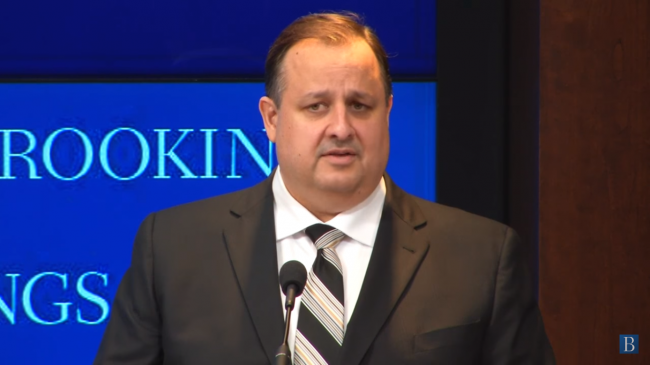 The director of the Office of Government Ethics, Walter M. Shaub Jr., announced Thursday that he would be stepping down on July 19, six months before his term is over, after repeatedly challenging the Trump administration.
After working under the last three presidents, Shaub said that no one in the White House pushed him to leave, but instead he felt there was nothing more he could accomplish with this administration.
He also announced he will be starting a job as senior director of ethics at the Campaign Legal Center, a nonprofit legal advocacy group.
"In working with the current administration, it has become clear to me that we need improvements to the existing ethics program. I look forward to working toward that aim at Campaign Legal Center, as well as working on ethics reforms at all levels of government," Shaub said in a CLC statement. 
It was no secret that Shaub and President Trump had been knocking heads since his election. Email records were found from November where Shaub reached out to Trump and was ignored.
"We seem to have lost contact with the Trump-Pence transition since the election," Shaub said in January.
Also in January, when Trump announced he would keep his business, but just put his sons in charge, Shaub publicly announced his disapproval of that choice, saying the plan was "wholly inadequate."
Shaub has also rebuked the administration as a whole, not just Trump, over such things as Kellyanne Conway telling viewers to buy Ivanka Trump's stuff, or denying him copies of waivers.
The ethics office's chief of staff, Shelley K. Finlayson, will reportedly to the take over as acting director, but Trump has the power to appoint another OGE official until finding a permanent replacement.
[image via screengrab]
Have a tip we should know? tips@mediaite.com