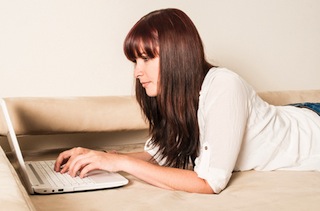 Facebook, you're off the hook.
The social network platform got in trouble recently after a study revealed it had emotionally manipulated users' feed to test the effects on content sharing. People got miffed. But OKCupid went all out and messed with their love lives.
In a cheeky blog post Monday, OKCupid cofounder Christian Rudder admitted that the company had experimented with people's profiles, deleting a picture here, hiding text there, just to watch the results. In one experiment, the dating site hid people's pictures for a day and watched as users contacted each other based solely on profile information; when OKC turned the photos back on, those conversations ended real quick. "It was like we'd turned on the bright lights at the bar at midnight," Rudden wrote.
But the one that will really get people's blood boiling is when OKC told 30% matches they were 90% matches, just to see if a nudge was enough to put people together. Sure enough, Rudden wrote, "When we tell people they are a good match, they act as if they are. Even when they should be wrong for each other."
That rightfully worried Rudden, as it indicated that OKC's algorithm for matching people up was just the power of suggestion. So they flipped the experiment and told good matches they were bad for each other. Turns out the good matches found each other anyway. Or, at least, that's what OKCupid wants you to think.
[h/t Washington Post]
[Image via screengrab]
——
>> Follow Evan McMurry (@evanmcmurry) on Twitter
Have a tip we should know? tips@mediaite.com