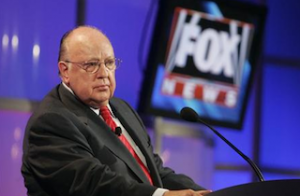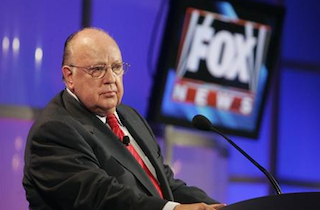 Today, yet another Gabriel Sherman piece is rocking the Internet in the wake of Gretchen Carlson's accusations against Roger Ailes, Megyn Kelly's reported co-sign on those allegations, and Ailes' eventual departure from his seat at the head of the Fox News empire. Sherman, once Ailes' biographer, has been releasing piece after piece detailing the accounts of the former CEO's accusers.
The one released today is unique. Where the others highlighted how those who rebuffed Ailes found themselves without a career, this one details the account of one talent booker who relented and climbed the ranks at Fox as a result. Her name is Laurie Luhn and she has a history of breakdowns that she attributes to her time with him. One of those breakdowns, according to what she told Sherman, landed her in the hospital. She says she was harassed for 20 years after first meeting Ailes in Washington D.C.
The article describes how she was forced to dance in stockings on film and told that the recording would stay in a safety deposit box to create an understanding between Ailes and the woman he called "Roger's whore," and "Roger's spy." Throughout the piece, she talks about Stockholm Syndrome and the need to impress "Daddy Roger." She described being forced to kneel before him while he grabbed the sides of her head and condescended to her. Then, she said he would pay her, and she would leave.
It was always the on-my-knees, hold-my-temples routine. There was no affair, no sex, no love.

— Laurie Luhn
Read the full piece for accounts from her former colleagues about her "protected" status as one of Ailes' favorites, her eventual promotion to a job finding him "Roger's Angels" and "whores" in the form of eager young Fox staffers, and her inevitable retreat from the life that was driving her crazy. Be advised that Ailes' attorney did not respond to Sherman and we have reached out to Fox and will update this post if and when they get back to us.
One final note: This piece mentions high-ranking Fox brass Bill Shine and is not the first time he has been implicated in all of this. His name has been getting floated around as a possible successor to Ailes.
[image via screengrab]
Have a tip we should know? tips@mediaite.com