Oops! Rick Perry Falls For Russian Pranksters, Gives Them 22-Minute Phony Interview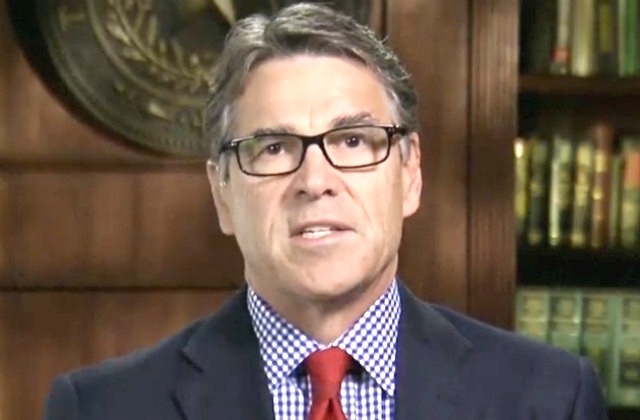 Apparently, there is a pair of pranksters known as the "Jerky Boys of Russia" who were able to arrange a call with Secretary of Energy Rick Perry last week. And they were straight up punked the former Governor of Texas by conducting a 22-minute phony interview with him.
According to E&E News, Vladimir Kuznetsov and Alexei Stolyarov posed as Ukrainian Prime Minister Volodymyr Groysman and attempted to pitch Perry on a new biofuel made from alcohol and manure.
Beyond talking about this new fuel option, the pranksters also discussed the Trump administration's decision to exit the Paris Climate Accord. Perry told the pranksters that America stepping away from the agreement shouldn't damage the relationship with Ukraine.
"I hope that stepping away from the Paris accord will not have any negative impact with our relationship with the Ukraine," Perry stated. "We tried to divorce the politics from this and really just let our record stand, one that I'm very proud of."
The call also included discussion about coal, oil and gas and how the two countries can work together.
Per Bloomberg, Perry's spokesperson confirmed that Perry was the victim of a prank, pointing out that the pair are "known for pranking high level officials and celebrities, particularly those who are supportive of an agenda that is not in line with their governments. In this case, the energy security of Ukraine." Bloomberg also noted that calls to Cabinet-level are generally vetted and it isn't clear how the pranksters slipped through.
Oops.
Listen to the call here.
[image via screengrab]
—
Follow Justin Baragona on Twitter: @justinbaragona
Have a tip we should know? tips@mediaite.com