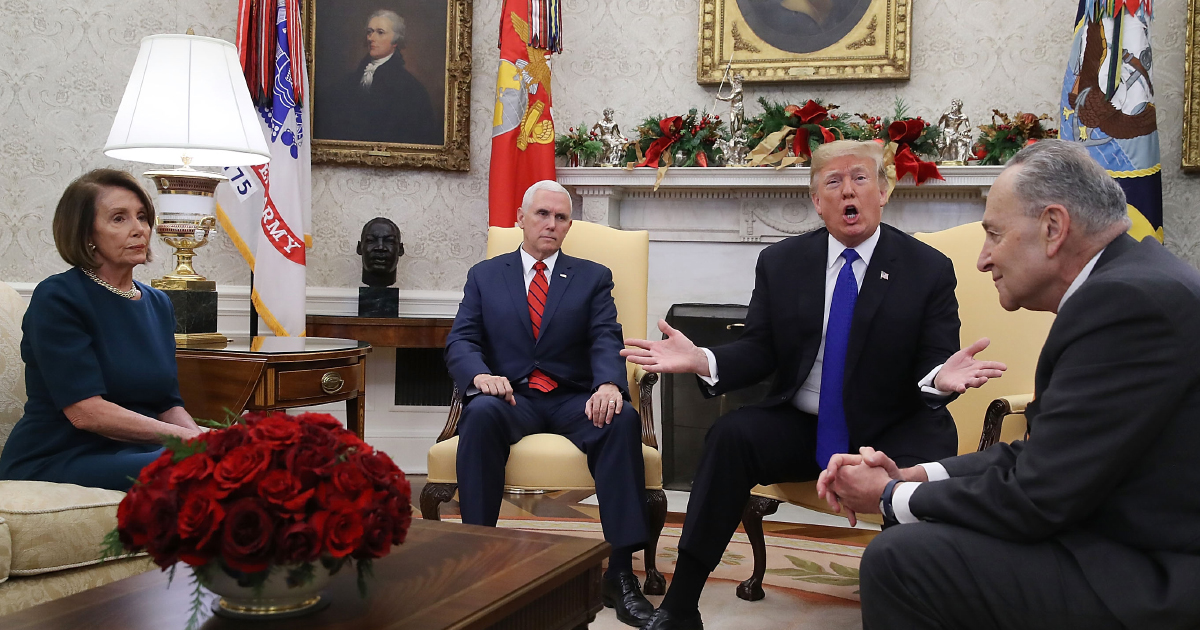 Current House Minority Leader Nancy Pelosi (D-Calif.) joked to USA Today about how President Donald Trump's border has gone from a massive concrete structure to nothing more than a "beaded curtain" and blasted his rhetoric about immigrants.
"First of all, the fact … that he says, 'We're going to build a wall with cement, and Mexico's going to pay for it' while he's already backed off of the cement – now he's down to, I think, a beaded curtain or something, I'm not sure where he is," Pelosi said.
"He talked about terrorists coming in over that particular border, which wasn't so. He talked about people bringing in diseases and all the rest of that, which wasn't so," she continued. "He's using scare tactics that are not evidence-based, and it's wrong."
She further criticized Trump for the current government shutdown that started just before Christmas over funding for a wall: "But one thing's for sure, the first week of January, we will be passing legislation to open up government."
While certainly not a beaded curtain, Trump tweeted a picture of a concept design of bars with pointed ends, "which is totally effective while at the same time beautiful!"
"I am in the Oval Office & just gave out a 115 mile long contract for another large section of the Wall in Texas. We are already building and renovating many miles of Wall, some complete. Democrats must end Shutdown and finish funding. Billions of Dollars, & lives, will be saved," Trump further tweeted on Christmas Eve.
[photo via Getty Images]
Have a tip we should know? tips@mediaite.com