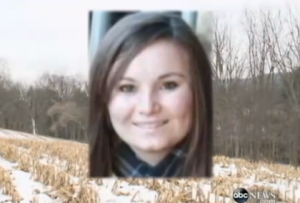 Sometimes if an incident related to your particular cause is in the news, you might want to release a statement or make public comment to draw attention to your cause. This backfired on PETA in a major way this past week when, following news of a Pennsylvania teenager who was mauled by a black bear during a deer hunt, they sent out a letter to Camille Bomboy and asked her to stop hunting altogether.
The letter, sent out last Friday, asks her to consider violence from the animal's perspective.
I am writing on behalf of PETA and our more than 3 million members and supporters, including thousands across Pennsylvania, to send our best wishes for your speedy recovery and ask you to take a few moments to reflect on this incident. This seems to be a good opportunity to put yourself in the place of the individuals you and the rest of your hunting party were trying to kill. As terrifying as it must have been to be attacked by a bear, please consider the frightening and painful experiences that hunters set out to impose upon animals. There used to be a bumper sticker that read, "I support the right to arm bears!" That was a joke, but in all seriousness, it would be a blessing if you were to abandon hunting and decide to live and let live.
The letter got quite a lot of attention and criticism in the right-wing media, with Red Alert Politics saying whatever point this was supposed to make, the letter is in no way "tactful."
Following the initial wave of criticism, PETA sent out a statement to The Huffington Post that took shots at its right-wing critics, but didn't necessarily back down from its point or position.
"If there was ever a time when this young woman — who grew up hunting and was taught from an early age that killing for fun is an acceptable form of 'entertainment' — might relate to the victims of hunting violence, it is now, after she has experienced a frightening incident of her own… We're still hopeful that she'll reflect on our request, despite the hysterical reaction of the right-wing media, which has misrepresented the tone and content of our letter in order to decry 'liberals' and 'lefties.'"
You can watch ABC News' report on the bear attack below:
[h/t HuffPost]
[photo via screengrab]
— —
Follow Josh Feldman on Twitter: @feldmaniac
Have a tip we should know? tips@mediaite.com
Josh Feldman - Senior Editor