Peter Thiel, Who Helped Drive Gawker Out of Business, is Now Trying to Buy it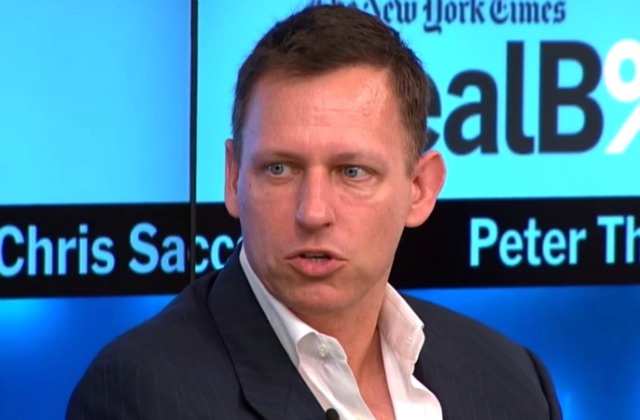 Peter Thiel broke it. Now, he wants to buy it.
According to Buzzfeed, Thiel — the Silicon Valley billionaire who bankrolled Hulk Hogan's bankruptcy-inducing lawsuit against Gawker, which result in the website's demise — is looking to purchase the company's remaining assets, including the domain name and its archive.
In a legal filing in Federal bankruptcy court on Wednesday, Thiel's lawyers claimed that the tech mogul is being unfairly shut out of the Gawker fire sale. They argued that William Holden, the administrator charged with the sale, has specifically excluded Thiel.
"In light of the Plan Administrator's refusal to allow Mr. Thiel to participate in the sale process, Mr. Thiel's counsel requested that the Plan Administrator agree to pause the ongoing sale process so that a sale of the assets is not consummated until the issues concerning the Plan Administrator's blockade of Mr. Thiel as a bidder are resolved," Wednesday's filing reads.
Incidentally, Gawker's founder, Nick Denton, saw this as a possibility when Thiel backed the Hogan lawsuit. Denton published an open letter to Thiel on Gawker in 2016, and asked if he had his eye on purchasing the company.
"Is your goal to bankrupt, buy, or wound Gawker Media?" Denton asked Thiel in the letter. "If you were to own the company after a final judgment in the Hogan case, what would your editorial strategy be?"
If Thiel were to purchase the site's archives, he would — according to the Buzzfeed report — be allowed to delete them.
[image via screengrab]
——
Follow Joe DePaolo (@joe_depaolo) on Twitter
Have a tip we should know? tips@mediaite.com
Joe DePaolo - Senior Editor