Planned Parenthood Files Suit Against Center for Medical Progress Over Videos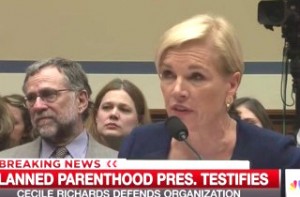 After multiple internal investigations — in Missouri, Massachusetts, Indiana, and Georgia, among others — cleared Planned Parenthood of the wrongdoing they were accused of in so-called "sting" videos released by anti-abortion activist David Daleiden and his Center for Medical Progress this summer, the women's health center has filed a racketeering suit.
The path to this lawsuit has been long and convoluted. Presidential candidate Carly Fiorina cited the videos in a Republican debate last year, but multiple outlets have reported that the scene to which she referred simply does not exist. Further, analyses have found that the videos were highly edited. Politicians on both sides of the aisle spoke out about the videos, which purport to show high-level officials discussing the illegal harvest and sale of fetal tissue and have led to multiple votes regarding the possible defunding of the organization.
Early reports alleged that Daleiden's group used illegal means to obtain the footage that they went on to edit and release. The lawsuit says, "The express aim of the enterprise— which stretched over years and involved fake companies, fake identifications, and large-scale illegal taping was a to demonize Planned Parenthood."
BREAKING: Planned Parenthood & our CA affiliates today filed a lawsuit against the people behind widely discredited video smear campaign.

— Cecile Richards (@CecileRichards) January 14, 2016
The lawsuit comes a little too late, as Planned Parenthood announced that going forward, they would waive the reimbursement for fetal tissue transport they are entitled to under law, which was what the officials in the video were discussing. Also, when a 57-year-old man barricaded himself in a Colorado Planned Parenthood and killed three people last November, he quoted the video and those who spread it, saying, "No more baby parts."
This is a developing story and updates are forthcoming.
[ UPDATE 4:56 p.m.] Another state has just released the results of an internal investigation and is pursuing "no further action" against Planned Parenthood. Kansas's medical board's decision was released following the announcement of the lawsuit.
h/t Buzzfeed News 
Have a tip we should know? tips@mediaite.com