Politico Story About Trump's 'Unprecedented' Reelection Campaign Seems Awfully Precedented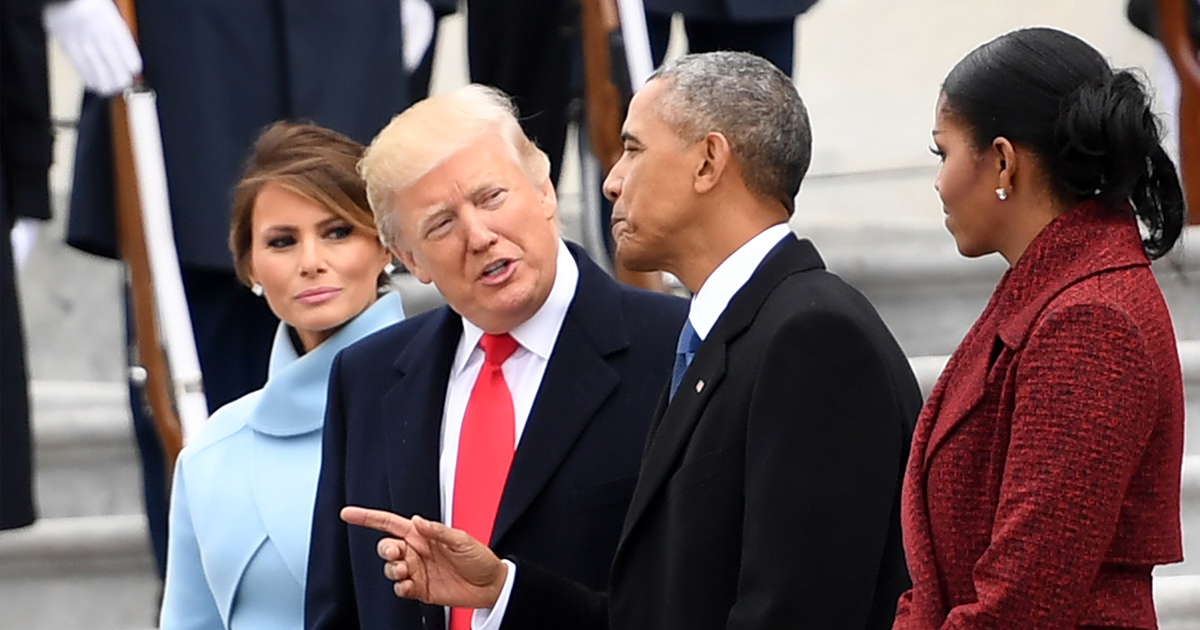 According to Politico, President Donald Trump's aggressive plan for the structure of his 2020 reelection campaign is "unprecedented." But as it turns out, it's actually fairly precedented. And fairly recently. And, to be fair, that's also according to Politico.
On Wednesday, Politico reported on the Trump Victory fund for his reelection campaign and the manner in which it is integrating the RNC. Calling it unprecedented, and framing it ominously as a sign of his assimilation of the GOP into Trump-dom, the article highlighted conflicts between the 2016 campaign and the RNC that the party and particularly the President hope to avoid in 2020.
But it's not all as squeaky new as you might think, reading the article. Take the lede, for example.
President Donald Trump is planning to roll out an unprecedented structure for his 2020 reelection, a streamlined organization that incorporates the Republican National Committee and the president's campaign into a single entity.
That's a pretty compelling open, but for some it may sound familiar. Why? Well, take a look at this eerily similar lede also from a Politico article.
In a major shakeup at the Democratic National Committee — and a departure from tradition — large parts of the committee's operations are relocating to Chicago to be fully integrated with the Obama campaign.
That's from ten years ago during the 2008 campaign. "Unprecedented" was "departure from tradition" and "incorporates" was "integrated" but … well you get the gist.
The second paragraph also evokes the past. From the 2018 article:
It's a stark expression of Trump's stranglehold over the Republican Party: Traditionally, a presidential reelection committee has worked in tandem with the national party committee, not subsumed it.
From the 2008 article's conclusory paragraph:
The move reflects Obama's desire to maintain an unusually streamlined campaign, as well as his swift and complete takeover of a Democratic Party that isn't always known for its unity.
Takeover. Stranglehold. Streamlined. Hard not to notice.
"The two teams will also share office space rather than operate out of separate buildings, as has been custom."
To which election year move does that sentence apply? Can't tell? Exactly.
Obama's reelection bid was also aggressive and the party integrated behind him. In fact, it even had the same name as Trump's: Obama Victory Fund 2012.
First Melania plagiarized Michelle, now Donald is plagiarizing Barack? Not exactly, but it's pretty close. And so are the two Politico articles, in detail if not in tone of alarm.
But despite that tone, in both cases, it's clear that the parties/campaigns considered it a brag, and were themselves pitching the move as new and genius and unprecedented (see RNC chair Ronna McDaniel quotes in the 2018 article and compare to those from the DNC's Karen Finney in the 2008 story.)
No two things are identical in politics. But unprecedented? Pretty big word for the repetition above.
[Photo by Jim Watson/AFP/Getty Images]
Have a tip we should know? tips@mediaite.com