POLL: 60% of Americans Feel Trump Should Not Have Criticized Kneeling NFL Players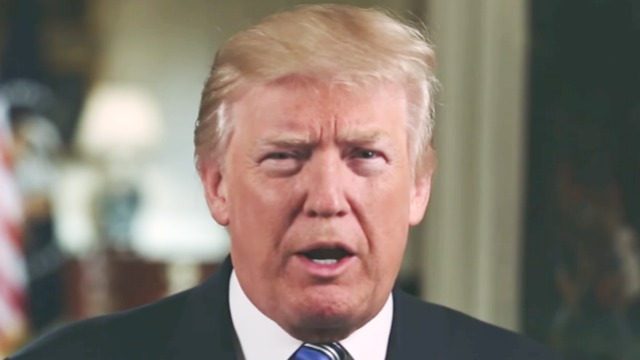 A week after President Donald Trump turned the issue of NFL players protesting during the national anthem into THE biggest cultural debate in the country, it looks like we now have an idea how the American public views the whole thing.
According to a poll released by CNN today, while a plurality of respondents believe that the players are doing the wrong thing by kneeling during the anthem to protest racial injustice, a solid majority of Americans feel Trump should not have come out and criticized them.
All in all, 49% of those surveyed do not agree with the players expressing their political opinions during the "Star Spangled Banner," compared to 43% who feel it is the right thing to do. It shouldn't be surprising that views are largely divided along racial, age and partisan lines, especially considering that the ordeal revolves around mostly black players protesting police brutality and social justice.
As for whether NFL owners should require that players stand during the anthem, the results were split pretty much right down the middle, with 49% saying the owners should force the athletes to stand while 47% said that it should not be a requirement.
But even though the country appears divided nearly down the middle over whether NFL players should kneel or not, the public's opinion is a bit clearer over whether Trump should have slammed the athletes over the issue. 60% of respondents feel it was wrong for Trump to criticize the players, compared to only 34% who think he was in the right to do that.
The poll also revealed that Trump's overall job approval rating has suffered in the wake of this controversy, as it dropped 3 points to 37% compared to just a week ago. And only 34% of Americans now feel he has the right priorities for the country.
[image via screengrab]
—
Follow Justin Baragona on Twitter: @justinbaragona
Have a tip we should know? [email protected]