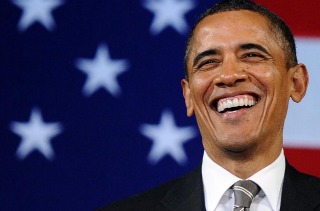 For corporate donors and institutions that contribute 1$ million dollars or more, President Obama is offering exclusive access to a wide variety of inaugural events. Individuals who contribute $250,000 or more can receive the same package as business who reach the million dollar threshold, and festivities include everything from a candlelight celebration at the National Building Museum to four tickets to the official inaugural ball.
The New York Times reports that these details were provided by an online fund-raising solicitation for the inauguration celebrations. There are four different packages ranging in event access, based on contribution amount. The Times notes a departure from Obama's 2009 fund-raising policy where he limited individual contributions to $50,000 and refused corporate donations entirely. Similar to 2009, however, Obama will accept no money from lobbyists or Super PACs. The swearing-in ceremony and inaugural luncheon are historically funded by taxpayers, but the president himself must raise money for each of the other events, including the inaugural ball and inaugural parade.
Some are now criticizing Obama for changing his stance on fund-raising, including John Wonderlich, policy director of a group that advocates openness in government, called the Sunlight Foundation. Wonderlich complains that Obama was "turning away from a principled approach to money in politics" and that the move "prioritizes a lavish celebration over the integrity of the office."
The planners of the inaugural events, however, defend themselves by pointing to the fact that service and philanthropic organizations, like the Red Cross, also accept corporate money.
Read the full article here, via The New York Times
—
>> Follow Anjali Sareen (@AnjaliSareen) On Twitter
Have a tip we should know? tips@mediaite.com