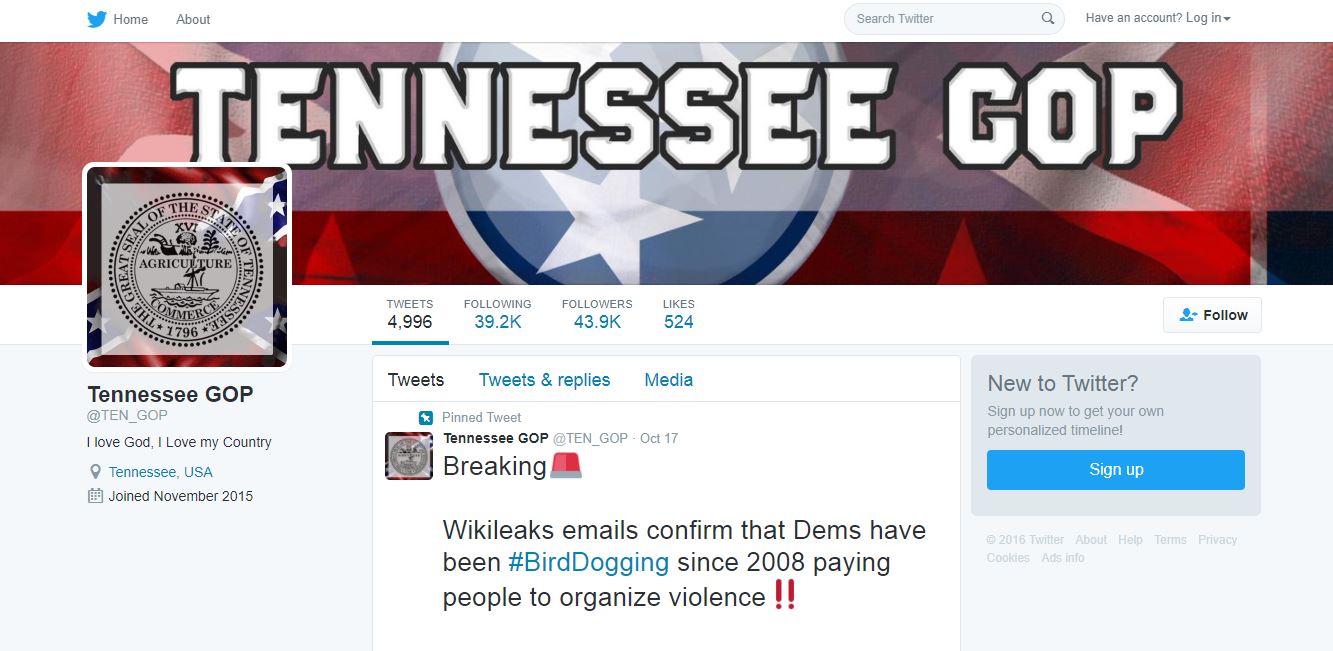 One of the most prominent and influential anonymous pro-Trump Twitter accounts was a run by a Russian troll farm prior to being shut down by Twitter.
According to BuzzFeed News, Russian-run account @TEN_GOP was on Twitter from November 2015 until August 2017 — a time period that allowed the account to gain nearly 140,000 followers and amass hundreds of thousands of likes and retweets on their posts.
The account often focused on red meat content marketed toward supporters of President Donald Trump — and was highly effective in doing so. This included re-sharing WikiLeaks emails targeting the Clinton campaign, writing hyper-patriotic tweets, and even posting a photo of an NBA championship parade and claiming it was one of Trump's crowds. Per Twitter archives saved by the Wayback Machine, one of the last highly popular posts shared by TEN_GOP just before the 2016 election was a WikiLeaks email claiming that Democrats were "paying people to organize violence."
The account's original bio was "I love God, I Love my Country," which was then changed to "Unofficial Twitter of Tennessee Republicans. Covering breaking news, national politics, foreign policy and more. #MAGA #2A" after the actual Republican Party of Tennessee denied having any affiliation with @TEN_GOP. After being suspended by Twitter, the account then switched to a number of alternate aliases, one of which — @10_GOP — was retweeted by Trump himself.
Despite Twitter knowing about the questionable credibility of the account for nearly a year, it wasn't shut down until last month. Upon @TEN_GOP's removal from the social media network, many Trump-supporters expressed outraged and claimed it was part of Twitter CEO Jack Dorsey's grand conspiracy against conservatives. The subreddit r/the_donald and Pizzagate-truther Jack Posobiec both demanded answers as to why their friend-account @TEN_GOP was removed — answers they now have.
Both Twitter and Facebook have received heavy media criticism over the way they handled the 2016 election, critics suggesting that the sites did not do enough to stop Russian troll accounts like @TEN_GOP from spreading misinformation and intentionally causing division.
[featured image via screengrab]
Follow Caleb Ecarma on Twitter. 
Have a tip we should know? tips@mediaite.com