Radio Host Dennis Prager: Kavanaugh Attempted Rape Allegation Should be 'Ignored'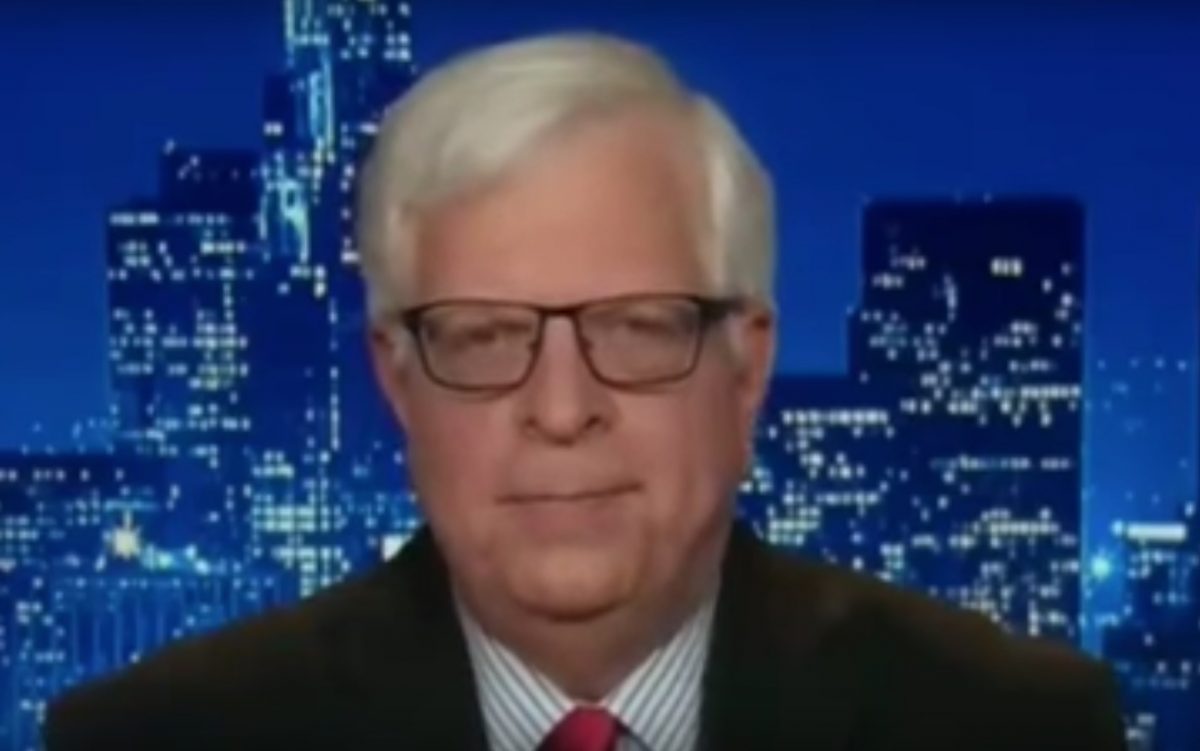 Conservative radio host Dennis Prager wrote in an article for National Review that the allegations Brett Kavanaugh attempted rape should be "ignored."
Christine Blasey Ford has accused Kavanaugh, a nominee for Supreme Court justice, of sexual assault and attempted rape. She claims that 36 years ago a drunken Kavanaugh pinned her down at a party, groped her, grinded against her, tried to pull off her clothes and put his hand over her mouth to stop her screaming. Ford claims the assault ended with Kavanaugh's friend jumping on the two, allowing her to escape the room. Kavanaugh denies the allegation.
Prager — who once called the idea of college rape culture "a gargantuan lie" — argues in his piece for National Review that the allegations against Kavanaugh should be ignored, because "they tell us nothing about Brett Kavanaugh since the age of 17."
The conservative radio host decries the "nihilistic" idea that Kavanaugh's "good and moral" life can be "nullified by a sin committed as teenager." (In this case, the sin would be attempted rape).
"This is another example of the moral chaos sown by secularism and the Left," Prager claims. "In any society rooted in Judeo-Christian values, it is understood that people should be morally assessed based on how they behave over the course of their lifetime — early behavior being the least important period in making such an assessment."
Prager goes on to argue that in the good old days, groping was commonplace. He boasts: "My mother was groped by a physician. She told my father about it. My father told the physician that if he were to do it again, he would break his hands."
And then, he posits this gem of an argument that empowerment is all about trying to stop men from groping you:
When my wife was a waitress in her mid teens, the manager of her restaurant grabbed her breasts and squeezed them on numerous occasions. She told him to buzz off, figured out how to avoid being in places where they were alone, and continued going about her job. That's empowerment.
Prager concludes that he is "not interested in whether Mrs. Ford, an anti-Trump activist, is telling the truth."
"Because even if true, what happened to her was clearly wrong, but it tells us nothing about Brett Kavanaugh since the age of 17," he writes. "But for the record, I don't believe her story."
[image via screengrab]
Have a tip we should know? tips@mediaite.com
Aidan McLaughlin - Editor in Chief