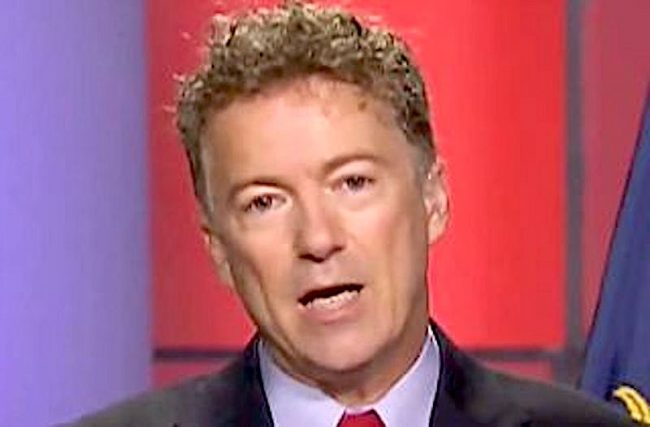 During his address to the joint session of Congress this week, President Donald Trump once again promised that the Affordable Care Act would be repealed and replaced. This promise came in the wake of former Speaker of the House John Boehner stating that, in the end, Obamacare wouldn't be replaced but mostly just tweaked.
Well, it appears that House Republican leaders finally have a bill drawn up to replace Obamacare. However, they don't want anyone to see it. According to Bloomberg, the draft is being held in a secret room:
The document is being treated a bit like a top-secret surveillance intercept. It is expected to be available to members and staffers on the House Energy and Commerce panel starting Thursday, but only in a dedicated reading room, one Republican lawmaker and a committee aide said. Nobody will be given copies to take with them.

The unusual secrecy is a reflection of the sensitivity — and the stakes — surrounding the GOP effort to rewrite the Affordable Care Act, a top priority of President Donald Trump, who has yet to offer his own plan.
One GOP Senator is not thrilled with the secrecy, especially since he has been a vocal critic of Obamacare from the start and is concerned that the GOP will do just what Boehner said.
Taking to Twitter, Sen. Rand Paul (R-KY) went on a tirade over not being able to review the bill:
I have been told that the House Obamacare bill is under lock & key, in a secure location, & not available for me or the public to view.

— Senator Rand Paul (@RandPaul) March 2, 2017
@RandPaul This is unacceptable. This is the biggest issue before Congress and the American people right now.

— Senator Rand Paul (@RandPaul) March 2, 2017
@RandPaul What is the House leadership trying to hide? My guess is, they are trying to hide their "Obamacare Lite" approach.

— Senator Rand Paul (@RandPaul) March 2, 2017
@RandPaul Renaming and keeping parts of Obamacare, new entitlements and extending medicaid expansion are not the #FullRepeal we promised

— Senator Rand Paul (@RandPaul) March 2, 2017
@RandPaul House and Senate passed repeal in 2015. They should keep their promises and bring them up again for a vote now

— Senator Rand Paul (@RandPaul) March 2, 2017
@RandPaul I demand the House release the text of the bill. Every elected official & every American deserve to know what they're trying to do

— Senator Rand Paul (@RandPaul) March 2, 2017
@RandPaul I will not vote for Obamacare Lite nor will many of my colleagues. We will keep our word. I call on House leaders to do the same

— Senator Rand Paul (@RandPaul) March 2, 2017
@RandPaul And I call on them to make this process transparent and to let the sunshine in. Today.

— Senator Rand Paul (@RandPaul) March 2, 2017
[image via screengrab]
—
Follow Justin Baragona on Twitter: @justinbaragona
Have a tip we should know? tips@mediaite.com