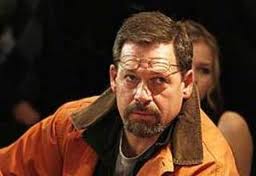 Simon and Schuster has done a terrific job promoting a soon to released roman a clef that ostensibly based on Barack Obama's first two years in office. But much of the hype surrounding the supposed insider take in O: A Presidential Novel is based on unknown identity of the author; much like Primary Colors was penned by "Anonymous" (later revealed to be Time's Joe Klein) no one has known who wrote the novel about Obama. Well, bad news for Simon and Schuster's PR department, it appears that the identity of the author has leaked, and he is NOT a White House insider as some had suggested. In fact, he's Mark Salter, who Newsweek called "John McCain's closest aide."
Writing for his blog on Time.com, Mark Halperin reports:
Confirmed by sources, but there were lots of in-plain-sight clues that led to Salter's Maine door.

–Simon and Schuster topper Jonathan Karp was Salter's editor on books he did with Senator McCain.

–Salter has been holed up in Maine since leaving his job in the Senate.

–The descriptions that Karp has given of the author matched Salter.

–Salter's non-denial denial was the closest to a confession of any suspect who was publicly asked.
Much of the intrigue surrounding the publishing of this book was built around the notion that it was an insider's take on the White House. Now that the writer has been revealed as a political ally of John McCain, many will dismiss the book now as a political hack job.
Have a tip we should know? tips@mediaite.com
Colby Hall - Founding Editor