Return to Breitbart? Milo Yiannopoulos Reveals He Recently Met With 'Uncle Steve' Bannon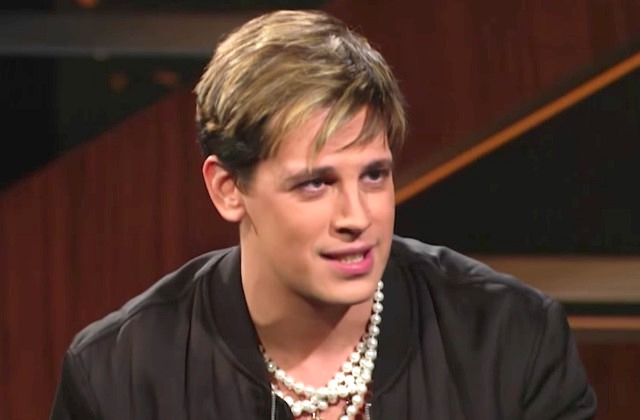 More than six months after he resigned from the site amid outrage over the surfacing of pro-pedophilia comments he made, is it possible that conservative provocateur and former Breitbart editor Milo Yiannopoulos could be heading returning to the fold?
Ummm, maybe?
During an appearance on Breitbart News Radio this morning, Yiannopoulos revealed that in recent days, he had met with Steve Bannon, the site's chief and former White House chief strategist.
"So I spent some time with Steve. I was lucky enough to see him this week," Yiannopoulous said. Host and Breitbart Editor-in-Chief Alex Marlow interrupted him, wondering aloud if they had just broken news on the program.
"Wow. Milo and Steve, meeting of the minds. Alright, interesting," Marlow added.
"Uncle Steve," Milo cheerfully responded.
However, that was about all we got. Yiannopoulos didn't reveal much from the conversation he had with Bannon recently, He did point out that the Breitbart leader understands liberals better than just about anybody and can get them to do just about anything against their own self-interests. So, yeah, he made sure to butter up his old boss.
Immediately following Bannon's ouster from the White House last month, Yiannopoulos provided Mediaite with the following statement:
"Steve Bannon is a patriot and a hero — and far more dangerous outside the White House than in it. Does it say good things about the Trump Administration? Not at first glance. But boy am I looking forward to having Steve back in the trenches again."
Regarding Bannon's then-expected return to Breitbart — it was soon announced he was heading back to the site — Milo had the following to say:
"I can't speak for anyone but myself, but I want to see Bannon the Barbarian ruthlessly crush his enemies from wherever he thinks he'd be most effective."
Listen to the Sirius XM clip above, via Right Wing Watch.
[image via screengrab]
—
Follow Justin Baragona on Twitter: @justinbaragona
Have a tip we should know? tips@mediaite.com