Roger Stone Says There Will Be a 'Bloodbath' if Election is Stolen From Trump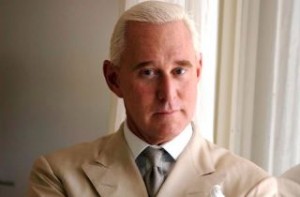 Donald Trump has been saying that he expects the "rigged" political system will deny him the presidency, and one of his closest confidantes says that the ensuing chaos will amount to a "bloodbath."
Roger Stone sat with Breitbart's Milo Yiannopoulos, and the two discussed how the general election will almost certainly be hijacked by acts of voter fraud. Several recent polls suggest that Hillary Clinton is even with, if not slightly ahead of Trump, and Stone said that the "fix" is definitely in, and it starts with the manufacturers for electronic voting machines.
"I think we have widespread voter fraud, but the first thing that Trump needs to do is begin talking about it constantly," Stone said. "If there's voter fraud, this election will be illegitimate, the election of the winner will be illegitimate, we will have a constitutional crisis, widespread civil disobedience, and the government will no longer be the government."
Yiannopoulos chimed in to say that the best case scenario was that Trump will continue to push buttons politically, and win by a margin large enough to render any tweaking null and void. Stone went on to say that Trump should keep drumming up his supporters against the "rigged" system, and promise that the government will be shut down if Clinton is pronounced the victor in November.
"If you can't have an honest election, nothing else counts," Stone said. "I think he's gotta put them on notice that their inauguration will be a rhetorical, and when I mean civil disobedience, not violence, but it will be a bloodbath… We will not stand for it."
This, of course, is hardly the first time Stone has predicted an alarming reaction to any hypothetical acts to sabotage Trump.
[Image via screengrab]
— —
>> Follow Ken Meyer (@KenMeyer91) on Twitter
Have a tip we should know? tips@mediaite.com