Roland Martin To Kate Middleton: 'Wake Up … We Live In The Age Of Voyeurism'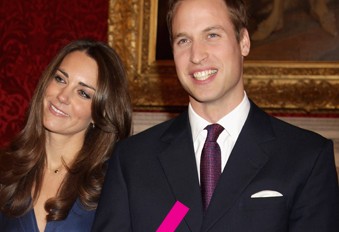 It's hard to defend French magazine Closer, which famously published topless sunbathing pictures of Duchess of Cambridge Kate Middleton last week, but syndicated columnist Roland Martin argues that the 30-year-old could avoid this kind of kerfuffle by not walking around naked in the first place.
In a column titled "Wake up, Kate; photogs are always watching," the journalist states that basketball star Michael Jordan was "[c]onsciously aware of his image" and would purposely "dress in a side room and not in the main locker room with the other players" so as not to give the press easy gossip material. Middleton, Roland says, should adopt Jordan's approach:
Maybe Jordan should put in a call to Kate Middleton…and give her a lesson or two on what you need to do in this media-obsessed world — now that photos of her breasts have been published by a French newspaper.

Brits are aghast at the breach of protocol, and Buckingham Palace is threatening legal action. Good luck with that. They are better off sitting Kate down with the same person who had to counsel Prince Harry after his butt-naked romp in a Las Vegas suite.
The real solution, according to Martin, is to accept the culture we live in and not do anything we wouldn't want to see on the Internet. Middleton and husband Prince William probably wouldn't totally agree, as they've filed a criminal complaint against the mag for printing the snapshots of her bare chest. They're far from the only celebrities fatigued by the paparazzi. Star couple Emma Stone and Andrew Garfield spent part of the weekend passively swiping photographers for disrupting their lunch. The actors held up pro-charity signs that read:
"We just found out that there are paparazzi outside the restaurant we were eating in so… why not take this opportunity to bring attention to organizations that need and deserve it? www.wwo.org and www.gildasclubnyc.org. Have A Great Day!"
It could be a while before folks in the spotlight get their way in this fight, as Martin notes:
Our culture not only has accepted it, we revel in it. Seriously, do you think all of those celebrity magazines and websites with photos of stars walking to the store to get coffee lose money? No. We live in the age of voyeurism, and the long lenses of the paparazzi satisfy our insatiable desire for the garbage.
He adds that while it may be "despicable and degrading," the unstoppable situation calls for "common sense." He concludes: "Kate, unless you know for sure that no one else's prying eyes — or camera — will see you, don't sunbathe naked."
Read the full column here.
— —
>> Follow Laura Donovan (@LauraDonovanUA) on Twitter.
Have a tip we should know? [email protected]