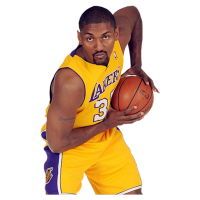 Ron Artest is an NBA superstar currently playing for the Los Angeles Lakers, who is known as much for his, uh, eccentricities as for his on-court play.
He wrote a letter/pep talk to Tiger Woods, and, naturally, made it public on his blog. Let's take a look.
Here's the post, put up last night. (Artest is very new media savvy – check out his consistently entertaining Twitter.) "My Letter To Tiger" begins:
Dear Tiger,
In reading the statements you have made, I can tell you are a stand up guy. Please remember only Jesus is perfect.
Then Artest lays out his own situation. "Before I got married to my wife, I had a baby with another young lady, after I already had two by my girlfriend who is now my wife," he writes. "We also had another baby which makes three for us and four for me."
Artest, who has been with his wife for 16 years, never really gets into the issue of his own fidelity or infidelity, but he writes about temptation: "I cannot sit here and say the thought to have many women has never crossed my mind. If I were Jesus I could."
More honesty, from the end of the letter:
This is your first publicly known issue since you started your career, compared to my 50 or more publicly known issues and mistakes. You have been the perfect role model for me and my sons for longer than anyone I have known. With the exception of a few legends.
As sportswriters and media members have chastised Woods and his decisions en masse during these past couple weeks since he crashed his Escalade into a fire hydrant, athletes as a whole have stayed largely silent. But letters like this give an insight into a world people just don't get to see very often – the thought process of an elite, famous athlete. It's a life we're beginning to see unfold very publicly now, as more information is gleaned from the Tiger Woods situation. And Artest, who has never shied away from controversy, has written a fairly uncontroversial open letter to Woods – but one that still sticks out in its uniqueness. If anyone was going to come to Woods' defense, it's no big surprise it's Ron Artest.
We'd like to take a minute to give Tiger Woods some other Artest-related advice, with the help of a few images:
• When you give your first TV interview, don't do this: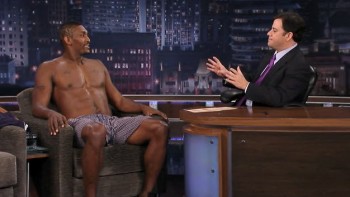 • Do not shave "I'm sorry" into your hair: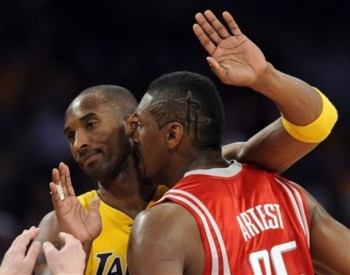 • Do not attack fans in the gallery if they taunt you: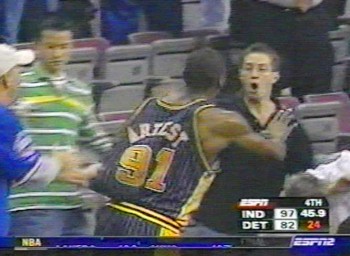 Good luck – and it's good to know Artest has your back (believe me, you'd rather be with him than against him).
—–
» Follow Steve Krakauer on Twitter
Have a tip we should know? tips@mediaite.com