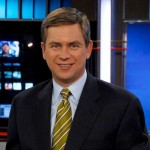 There it is — at the bottom of the "Trio high-stepping with South Beach consignment sneaker shop" story. There's now a little badge at the bottom of each Miami Herald story inviting you to make a donation to the business if you like what you've read.
It's an interesting move, but I don't think we're getting a glimpse into the true future of journalism. Rather, I'm betting it's just another of the steps along the way toward convincing the public that quality content isn't free.
The Herald launched its PBS-style donation campaign this week, according to their crosstown rivals at nbcmiami.com. (The story appeared under the headline, "Brother, can you spare a dime.")
When you click on the invitation to donate you're taken to a credit card form that asks you to "consider a voluntary payment for the web news that matters to you."
I'm overselling the Herald's donation request by comparing it to PBS. When a PBS station is in the pledge drive, there's no escape. When the Andrea Bocelli concert or Ken Burns documentary grinds to a halt, you have little choice but to listen to the reminder that quality content isn't free. This is why I don't think the Herald is actually thinking this will become a significant revenue source. The donation appeal is about as subtle as it could possibly be and there's no recommended amount.
When asked about the potential revenue, Herald vice president Elissa Vanaver admitted to NBC that this is new territory. "We're putting it out there to see if it works," she said.
It's tough for any for-profit business to make an argument for a donation. Can the donor be guaranteed that the pledge is actually going to "support ongoing news coverage" or is that dollar just as likely to end up underwriting McClatchy CEO Gary Pruitt's $2.9 million compensation package? If the Herald is serious about adding donations to the revenue mix, there should be a clearly established destination for the funding. A reader might feel better about making a donation if he knew it was going to fund a part-time reporter position dedicated to his county.
And the Herald's appeal for handouts would have more impact if it wasn't stamped on the bottom of every single page. It might be possible to convince someone a donation is in order for a groundbreaking investigative report or maybe a Dave Barry column. Somehow "Celebrity Birthdays on December 15" doesn't seem quite as worthy of the charity treatment.
TV newsman Pat Kiernan picks his favorite stories from the morning papers each weekday on NY1 News and PatsPapers.com. He's known to VH1 fans as the host of World Series of Pop Culture.
Have a tip we should know? [email protected]