Ronan Farrow Inks Deal For New Book, Might Reveal Why NBC Didn't Run His Weinstein Report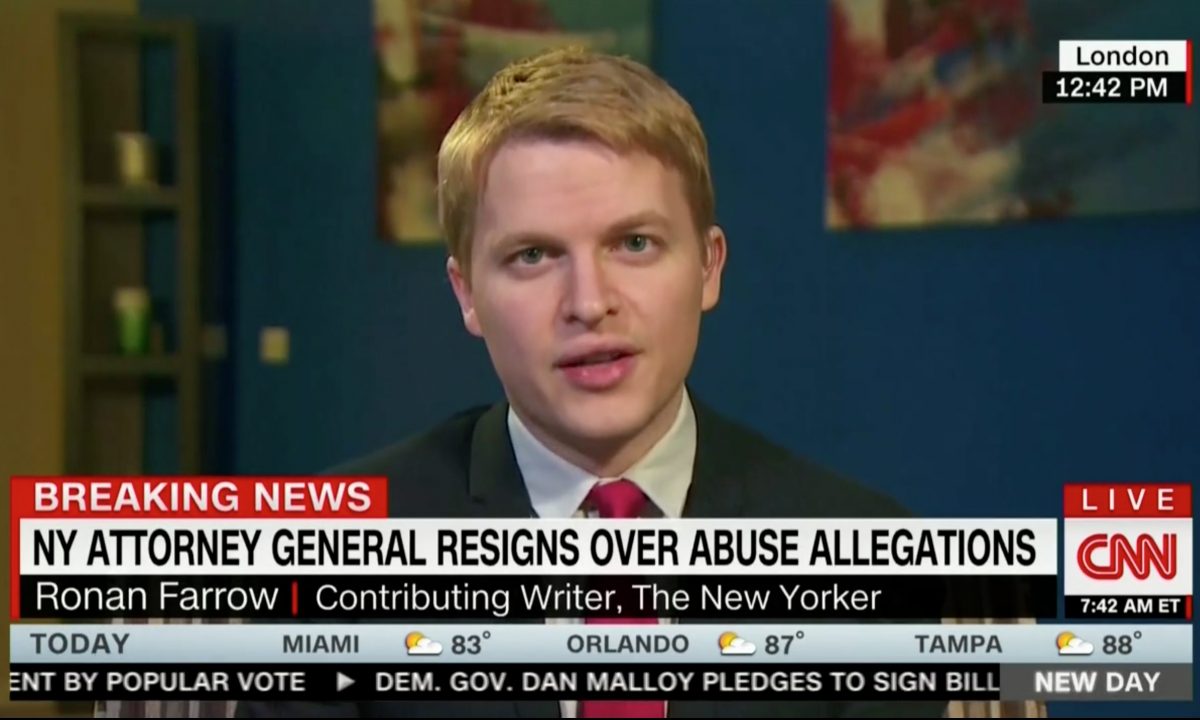 New Yorker contributor Ronan Farrow is writing a new book which might go into detail about why his relationship with NBC deteriorated as he began to report groundbreaking stories that fueled the #MeToo movement.
With his damning investigative reports on the likes of Harvey Weinstein and Eric Schneiderman, Farrow has undoubtedly become one of the most consequential media figures in America over the last few months. However, it's still a mystery why Farrow didn't release his Weinstein scoop through NBC, especially since he was still a contributing correspondent for the network when he began his Weinstein investigation.
Little, Brown and Co. has announced that they will be publishing Farrow's new book, Catch and Kill, and indications suggest that Farrow will talk about his interactions with NBC executives, and his take on why they shelved his report on the disgraced mogul.
Here's the statement from Farrow that was picked up by CNN.
"It's been important to me to keep the spotlight focused on the survivors of sexual violence who risked so much to speak to me and other reporters whose work I admire. I've also always said that the questions about the behind-the-scenes mechanics that suppressed these revelations are legitimate — and that, when enough time had passed, and once I had marshaled the evidence needed to tell this story, I would find a way to do so. 'Catch and Kill' is that story."
NBC News president Noah Oppenheim previously said Farrow's Weinstein report didn't meet their criteria to air at the time, and that "the notion that we would try to cover for a powerful person is deeply offensive to all of us." On a related note, here's what Farrow recently had to say about whether he was suppressed by higher-ups:
3. NBC executives doubting @RonanFarrow's ability to report out a story is one of the biggest mistakes a news organization has made in the past decade.

— Yashar Ali ? (@yashar) May 7, 2018
Doubting my ability is not what happened at NBC. https://t.co/GBUghmBJ1G

— Ronan Farrow (@RonanFarrow) May 11, 2018
Since the book is called "Catch and Kill," there's a good chance Farrow will use part of it to talk about the news stories he recently wrote on the National Enquirer. According to Farrow's reporting, the tabloid ran defense for President Trump by purchasing exclusive rights to stories that would've been problematic for him during the 2016 election, but chose to cover them up instead of releasing anything.
[Image via screengrab]
— —
>> Follow Ken Meyer (@KenMeyer91) on Twitter
Have a tip we should know? tips@mediaite.com