Rudy Giuliani Rebuffs Trump's Anger at Sessions: I Might Have Recused Myself From Russia Probe Too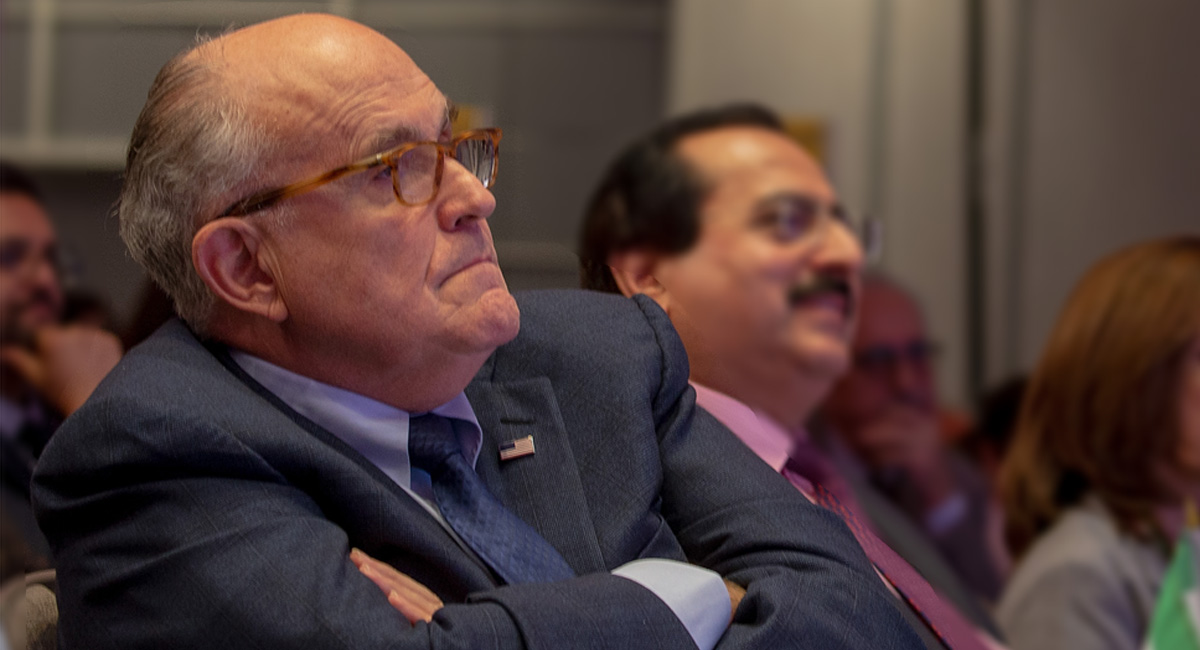 Donald Trump is plagued with lawyers second-guessing him, it seems.
Congressman Trey Gowdy (R-SC) said yesterday that he thought the FBI was doing the right thing with the Trump investigation. Then today, Trump quoted Gowdy to attack Attorney General Jeff Sessions on Twitter over his decision to recuse himself in the Russia investigation.
Trump was apparently livid and tried to get Sessions to change his mind at the time, and it appears he still is, and his argument is that Sessions screwed up. None of which seems to have stopped Rudy Giuliani, Trump's newest "it" lawyer, from saying that he, too, might have recused himself in Sessions' shoes.
President Donald Trump's lawyer Rudy Giuliani said that he can fully understand why Attorney General Jeff Sessions recused himself from investigations related to Russia and the presidential election and that he might have done the same, had he accepted that job, as Trump wanted.

Giuliani said he would have had the same conflict of interest as Sessions because they were both major players in Trump's campaign, although, unlike Sessions, he never met with the Russian ambassador.

"I would have considered it, sure," Giuliani told HuffPost on Wednesday, adding that he told Trump this when Sessions removed himself from oversight of any related Justice Department probe in March 2017. "I told the president at the time that I just didn't know what I would have done."
When Trump said in his tweet there are other lawyers he could have picked, and wishes he had, surely Rudy came to his mind, or at least the minds of his fans and followers. It was only a week ago, after all, that Steve Bannon was saying Rudy had been Trump's first choice.
"Remember, Rudy was the guy that we first went to to be attorney general before [Jeff] Sessions," Bannon told The Hill. "Rudy turned us down."
And then there's Cohen, of course.
Trump can't win for losing with lawyers. Almost as if he's just plainly wrong.
[Photo by Tasos Katopodis/Getty Images]
—
Follow Caleb Howe (@CalebHowe) on Twitter
Have a tip we should know? [email protected]