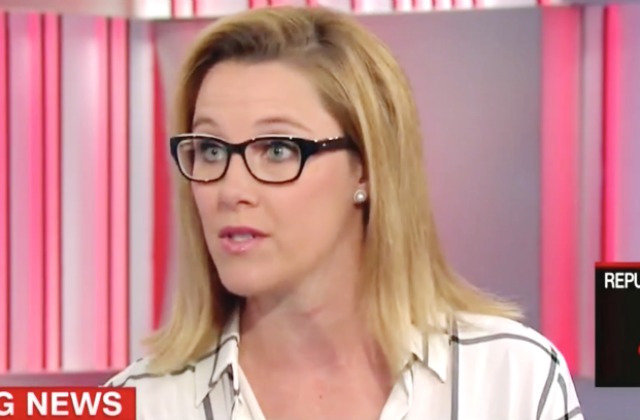 One of the most prominent female conservatives on television is calling on the men of Fox News to speak out about what she deems a "culture of sexual harassment" at the network.
In a column for the New York Daily News, S.E. Cupp criticized male Fox News personalities for keeping quiet after the ouster of Bill O'Reilly from the network following numerous allegations of sexual harassment."
"(W)hile woman after woman has come out to tell her story and share her humiliating and outrageous experience, the silence from the men of Fox News has been deafening," Cupp wrote. "Whether they believe their female colleagues have been sexually harassed at Fox or they think the Fox good name is being sullied unfairly, you'd think many would have much more to say."
The silence of the Fox News male personalties suggests to Cupp that while O'Reilly's dismissal "may mark the end of an era at Fox…I'm skeptical it truly marks the end of a culture."
On Tuesday night, one male Fox News voice did speak out — 10 pm anchor Sean Hannity. In his monologue, he railed against what he termed "media fascism." He believes the media reaction to comments made by conservative author Debbie Schlussel —  in which she spoke about an incident when she claims Hannity asked her to a hotel, which she does not believe to be sexual harassment — is really just an attempt to silence conservative voices.
"The alt radical destroy Trump media quickly and immediately picked up on all the smears and lies," Hannity said. "It spread like wildfire all around the country despite the fact that these allegations were completely false."
Still, Hannity's monologue is unlikely to alter Cupp's current perception of the network.
"The Fox News brand is now synonymous with sexual harassment," Cupp wrote.
[image via screengrab]
——
Follow Joe DePaolo (@joe_depaolo) on Twitter
Have a tip we should know? tips@mediaite.com
Joe DePaolo - Senior Editor