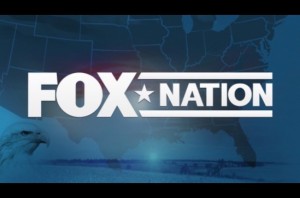 Fox Nation, the official user-generated content arm of the Fox News digital media wing, brands itself with "America's Talking – All Opinions Welcome". I'm not quite so sure that Democratic-Socialism fits one of those highly touted "welcome" opinions in the largely conservative landscape of Fox, but don't tell that to the thousands of Bernie Sanders supporters who hijacked an online Fox poll asking users to identify their candidate of choice for the 2016 election.
Fox brands these online questions in the "You Decide" section as "Unofficial polls based on user votes," and to be fair, this particular online question leaves out much of the crowded 2016 field. In fact, only five Republican candidates and two Democrats make the cut for users to vote on.
However, out of 38,174 votes by the time of this article being published, it would appear as if those Feeling the Bern' are letting their voices be heard loud and clear to the Fox Nation audience.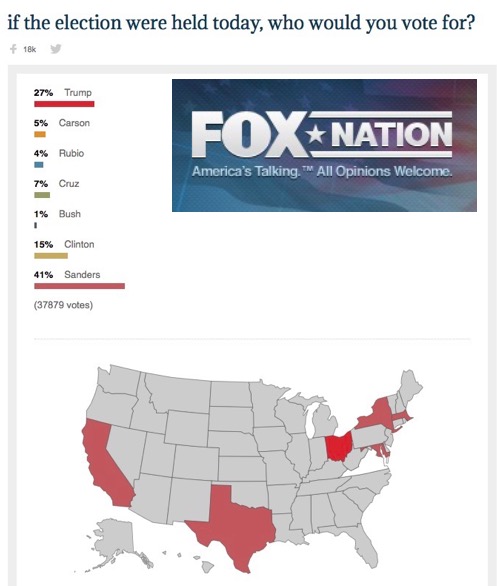 While, predictably, Republican frontrunner Donald Trump garnered the heaviest portion of support for GOP candidates, Vermont Senator Bernie Sanders has scored 41% of the user votes, demonstrating that groups of Sanders supporters hopped on the poll to make waves. The votes total about 15,600 in number for the self-described Democratic-Socialist.
The Fox Nation Mission Statement makes note that, "It is for those opposed to intolerance, excessive government control of our lives, and attempts to monopolize opinion or suppress freedom of thought, expression, and worship." No word on how a massive redistribution of wealth and healthy dose of socialism works to combat "excessive government control of our lives," so time will tell if the conservative right takes control of the user poll to sway things back the other way. And this isn't the only time that socialism-supporters have infiltrated the Fox News digital landscape to let their voices be heard either.
Another user-generated poll on the site recently asked voters to gauge the "truthful" factor of the 2016 candidates. Although Donald Trump ranked second in this poll, his number still fell far below that of Sanders: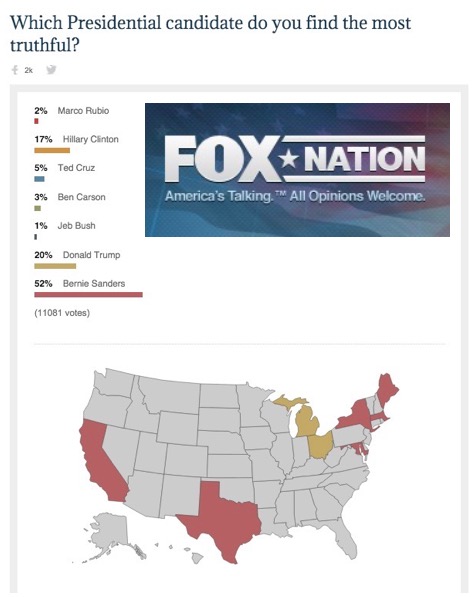 These polls hardly have the legitimacy of Quinnipiac or Real Clear Politics; in fact, I wouldn't be surprised to stumble on one that claims Ross Perot is best suited to be Commander in Chief in 2016. But they do show, at the very least, some excellent user-generated trolling by Bernie fans to clog up votes on a Fox News affiliate web page.
—
>> Follow J.D. Durkin on Twitter (@MediaiteJD)
Have a tip we should know? tips@mediaite.com