Hannity's Blog Posts, Then Deletes Story That Obama Portrait Has Hidden 'Secret Sperm' (UPDATED)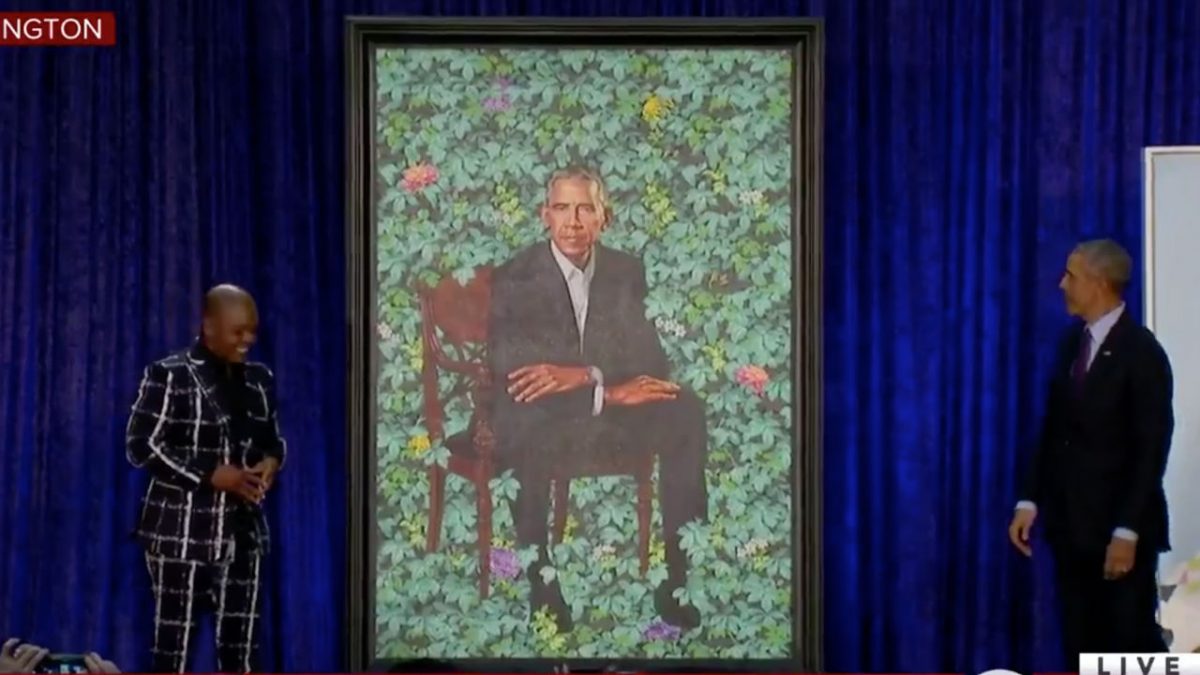 Sean Hannity's blog took on the big questions in the minds of all God-fearing Americans today — does the recently unveiled presidential portrait of Barack Obama feature "secret sperm" and was it painted by an artist who harbors hatred in his heart against white people?
Guess what? The post, subtly titled "PORTRAIT PERVERSION: Obama Portrait Features 'SECRET SPERM,' Artist Joked About 'Killing Whitey,'" posits that the answer to both of the above questions is yes.
"The widening scandal surrounding former President Barack Obama's official portrait continued to swirl on Tuesday, with shocking allegations the artist included 'secret sperm cells' within the painting and once joked about 'Killing Whitey' during an interview," the blog says of artist Kehinde Wiley.
The post goes on to say that "industry insiders" allege that Wiley's "trademark technique" is the insertion of "sperm within his paintings."
Are you ready for the proof?! You can't handle the proof.
Sean Hannity's website claims the Obama portrait includes a hidden sperm https://t.co/dlQR08l99n pic.twitter.com/LYpqqB2V0q

— Will Sommer (@willsommer) February 13, 2018
Can you see it, inching along the side of his head, just waiting to find an egg to inseminate with his sperm, thus making the world a less caucasian place? We smell a Pulitzer.
It must be said that Hannity himself tweeted this story out, adding his stamp of approval to the claim.
As far as the "kill whitey" claim, it is true that Wiley once created a painting that featured a black woman severing the head of a white woman, and did tell New York Magazine that it was a satirical riff on the phrase.
He also said, however, that the woman's "pose is a riff on classical depictions by Caravaggio and Gentileschi, of the biblical story of Judith beheading Holofernes."
And as for the severed head? "She's one of my assistants."
UPDATE –– 2:50 pm ET: Both the post and Hannity's tweet have been taken down.
UPDATE –– 4:59 pm ET: Mediaite has received the following statement from Hannity:
"Earlier today my web staff posted content that was not reviewed by me before publication. It does not reflect my voice and message and, therefore, I had it taken down."
[image via screenshot]
—
Follow Lawrence Bonk (@sidescrollers) on Twitter
Have a tip we should know? tips@mediaite.com