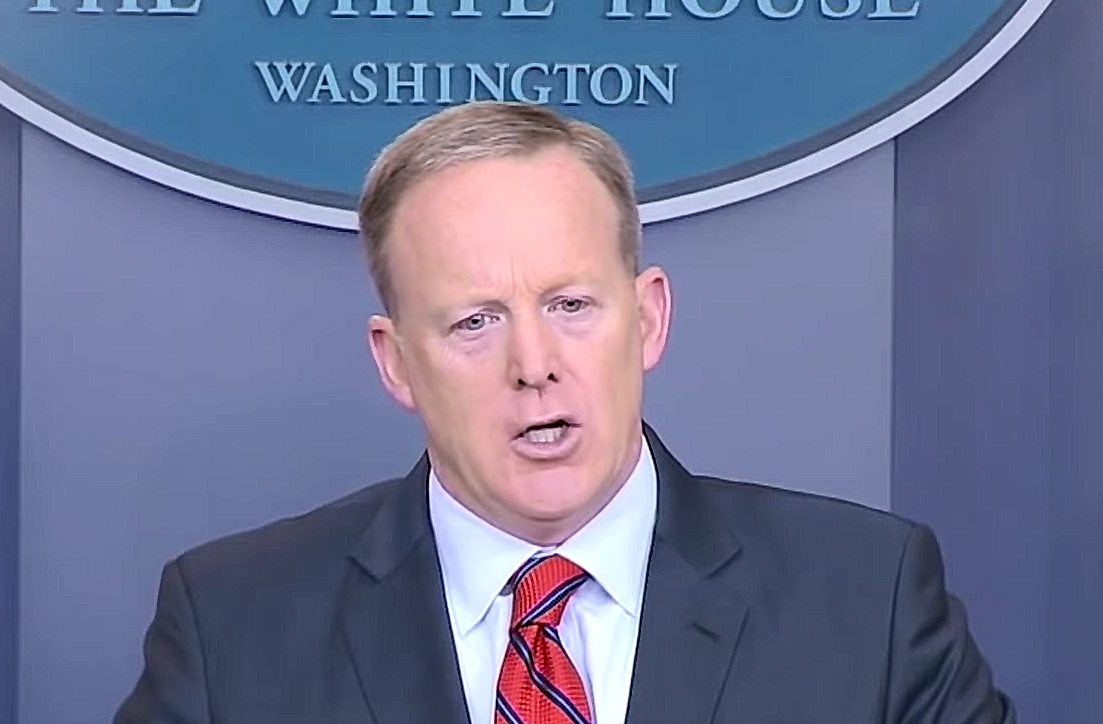 Will former White House press secretary Sean Spicer's ability to dance around questions from a hostile press translate into an ability to actually dance?
When Spicer made the decision to step down from his position on Friday, actor Zach Braff jokingly tweeted, "Can't wait to see Sean Spicer waltz on Dancing With the Stars."
Can't wait to see Sean Spicer waltz on Dancing With the Stars.

— Zach Braff (@zachbraff) July 21, 2017
As it turns out, Braff may have accurately predicted the future.
According to the New York Post's Page Six, Spicer is being courted by the hit ABC celebrity dance show Dancing with the Stars.
The outgoing press secretary spent the day in New York City in talks with major broadcasters about a new career in TV where he can be expected to share his insider knowledge of the Trump White House, according to reports.
And one "TV insider" told Page Six that Dancing With the Stars in particular has reached out to him.
Spicer made headlines last week when he announced his resignation following the President's decision to appoint Anthony Scaramucci as the new White House communications director.
The Post reports the outgoing Press Secretary "was seen coming out of high-level meetings at ABC, NBC, CBS and Fox News."
Spicer's stock is expected to be high, given his inside knowledge of the Trump administration, and the Post claims that a source told them that some news executives "made the full-court press" as they competed to attract the high-profile Spicer.
[image via screengrab]
Have a tip we should know? tips@mediaite.com