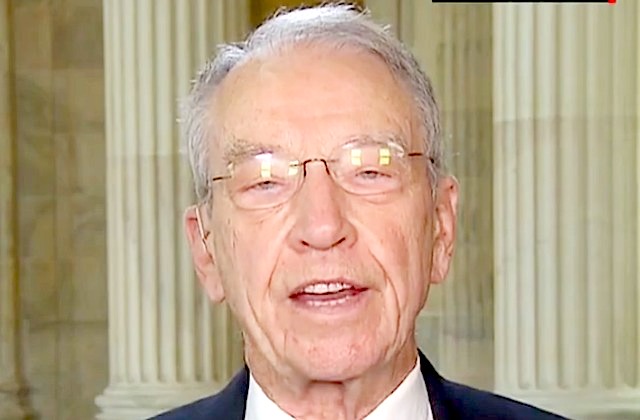 Senator Chuck Grassley made it clear that the future director of the FBI must be someone who doesn't have close ties to President Donald Trump.
"I'm not in the business of suggesting," Grassley said during a Thursday interview with the Associated Press and Roll Call. The Iowa Republican added that the FBI director should be "somebody that's independent and somebody who'll do the job, and somebody that will have the respect of the people that are the FBI agents. That's very important."
The President faced ongoing scrutiny on Friday over his Tuesday firing of now former FBI director James Comey.
The Senate Judiciary Committee chairman also revealed that he "did not expect the [FBI] nominee to have ties to the Trump presidential campaign or the presidential transition," according to Roll Call's report.
"I think the president and the people close to the president don't want to emphasize that any more. They're going to get somebody entirely away from that as far as I can tell," the senator said.
The publication's write-up noted that "Grassley suggested that perhaps someone could be pulled from the federal bench for the role, citing the example of William H. Webster, who served as FBI director in the 1970s and 1980s after being a federal appeals court judge based in Missouri."
Roll Call also asked the Iowa senator about colleague Mike Lee's suggestion on Thursday that Trump nominate Merrick Garland for FBI director.
"I think that Garland is an outstanding individual," Grassley said Thursday, noting he had not reviewed Garland's qualifications for the FBI position. "There's not anything just about Garland himself that I can say no to."
On Friday, Grassley responded to one of  Mr. Trump's Tweets, where the President threatened to end press briefings.
#POTUS I read tweet abt possibility of stopping WH PressBriefings. That wld be wrong. Even We in Senate follow those briefings

— ChuckGrassley (@ChuckGrassley) May 12, 2017
[image via screengrab]
Have a tip we should know? tips@mediaite.com