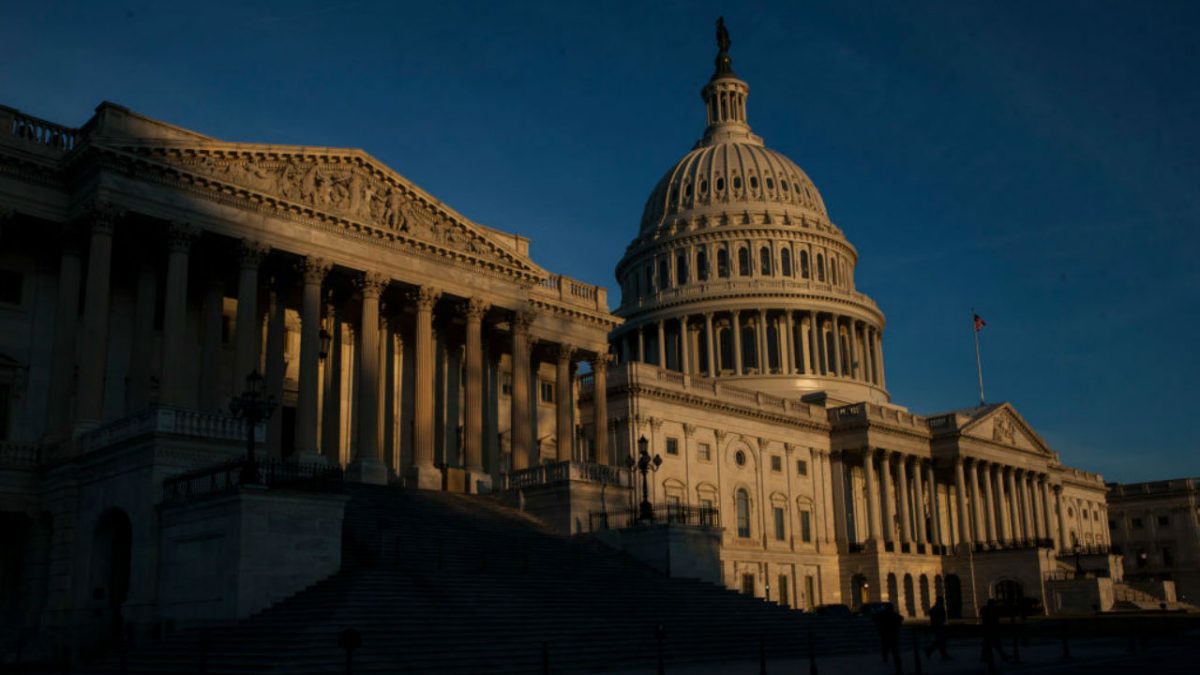 The government shutdown is now on day 25, with little sign that it's ending soon. And today, members of the U.S. Coast Guard are not receiving the paychecks they would normally have.
Admiral Karl Schultz, Commandant of the Coast Guard, said in a statement today, "I recognize the anxiety and uncertainty this situation places on you and your family, and we are working closely with service organizations on your behalf. To this end, I am encouraged to share that Coast Guard Mutual Assistance (CGMA) has received a $15 million donation from USAA to support our people in need. In partnership with CGMA, the American Red Cross will assist in the distribution of these funds to our military and civilian workforce requiring assistance."
Today you will not be receiving your regularly scheduled paycheck. To the best of my knowledge, this marks the first time in our Nation's history that servicemembers in a U.S. Armed Force have not been paid during a lapse in appropriations. Read more: https://t.co/5tLzGhK2nt pic.twitter.com/J2o00zWm0k

— Admiral Karl Schultz (@ComdtUSCG) January 15, 2019
The DOD continues to get funded during the shutdown, but the Coast Guard is under DHS, which is not.
Veterans groups held a press conference this afternoon calling for an end to the shutdown:
Happening now: Vets groups at @VFWHQ to demand an end to the government shutdown, now on day 25. Says it hurts the Coast Guard, vets working in government, and the country. pic.twitter.com/9YKA4CaBZC

— Leo Shane III (@LeoShane) January 15, 2019
This morning, meanwhile, President Donald Trump blasted Democrats again and said it's down to them to end the shutdown and stop the "political games":
A big new Caravan is heading up to our Southern Border from Honduras. Tell Nancy and Chuck that a drone flying around will not stop them. Only a Wall will work. Only a Wall, or Steel Barrier, will keep our Country safe! Stop playing political games and end the Shutdown!

— Donald J. Trump (@realDonaldTrump) January 15, 2019
Polls are now showing that people are beginning to understand the Humanitarian Crisis and Crime at the Border. Numbers are going up fast, over 50%. Democrats will soon be known as the Party of Crime. Ridiculous that they don't want Border Security!

— Donald J. Trump (@realDonaldTrump) January 15, 2019
He also asked, "Why is Nancy Pelosi getting paid when people who are working are not?"
Why is Nancy Pelosi getting paid when people who are working are not?

— Donald J. Trump (@realDonaldTrump) January 15, 2019
Pelosi fired back:
.@realDonaldTrump, stop holding the paychecks of 800,000 Americans hostage. There is no reason for them to be suffering right now. Re-open the government! #TrumpShutdown https://t.co/3yQ3B9fOOn

— Nancy Pelosi (@SpeakerPelosi) January 15, 2019
The White House invited lawmakers to a lunch to discuss the shutdown and the border wall, but Democrats apparently rejected the offer.
And by now you've no doubt heard about the President treating Clemson players to fast food and pizza during the shutdown. But you may have missed a report about Canadian air traffic controllers, per the New York Times, sending "hundreds of pizzas to their American counterparts":
Peter Duffey, president of the Canadian Air Traffic Control Association, said the show of cheesy support began last week when employees at an air traffic control center in Edmonton, Alberta, decided to buy pizzas for their colleagues at an office in Anchorage, Alaska. Soon, dozens of other Canadian traffic control centers joined in…

By Monday, about 400 pizzas had been delivered to air traffic control towers across the United States, from El Paso, Tex., to Ronkonkoma, Long Island, which on Friday received 32 pies from Gino's Pizzeria of Ronkonkoma, compliments of air traffic controllers in Gander, Newfoundland, and Moncton, New Brunswick.
[featured photo via Zach Gibson / Getty Images]
Have a tip we should know? tips@mediaite.com
Josh Feldman - Senior Editor