Since Trump Won, Women Have Been Looking to Run For Office at an Unprecedented Rate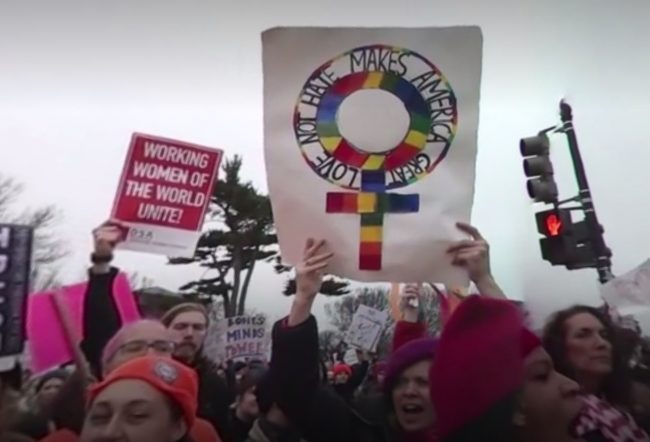 Check out this little nugget of information from Jill Filipovic's latest in Marie Claire:
At She Should Run, a nonpartisan organization in Washington, D.C., that also assists women considering entering politics, the response has been similarly overwhelming. "What we heard from women throughout the cycle is how disgusted they were about the discourse that was taking place around politics, and especially the misogyny we were seeing front and center," says Erin Loos Cutraro, the group's cofounder and CEO. "Since Election Day, we've seen over 4,500—and counting—women step up. To give you context, we usually see about 100 or so women come into She Should Run each month. It's quite remarkable."
The crux of the MC piece is that, yes, women are considering running for office more now that Donald Trump is the president, but the figure representing how many are interested — 4,500! — really brings the point home. The piece details a few women's journey into politics. Notably, many of them are interested in local positions, like city councilors, while one of the women interviewed indicated an interest in local politics over something broader because she wants to "influence the policies that directly affect her neighbors."
Women have definitely made their voices heard in other ways throughout the months since the election, too. You might have heard of a little thing called the Women's March on Washington, which drew huge crowds in the nation's capital and around the country the day after Trump's inauguration.
One of the primary goals of the march was to send a signal to the administration that women are watching, engaged, and ready to fight back against any laws or orders that they find to be unfair. The other way they've been sending that message is by donating to causes that are important to them. As pointed out in the MC article, the ACLU wasn't the only advocacy organization to get big-time donations; Planned Parenthood, too, received 80,000 donations in the days after the election.
[image via screengrab]
——
Have a tip we should know? [email protected]