Sinclair Reportedly Trying to Poach Key Hannity Players For Its Rival Network to Fox News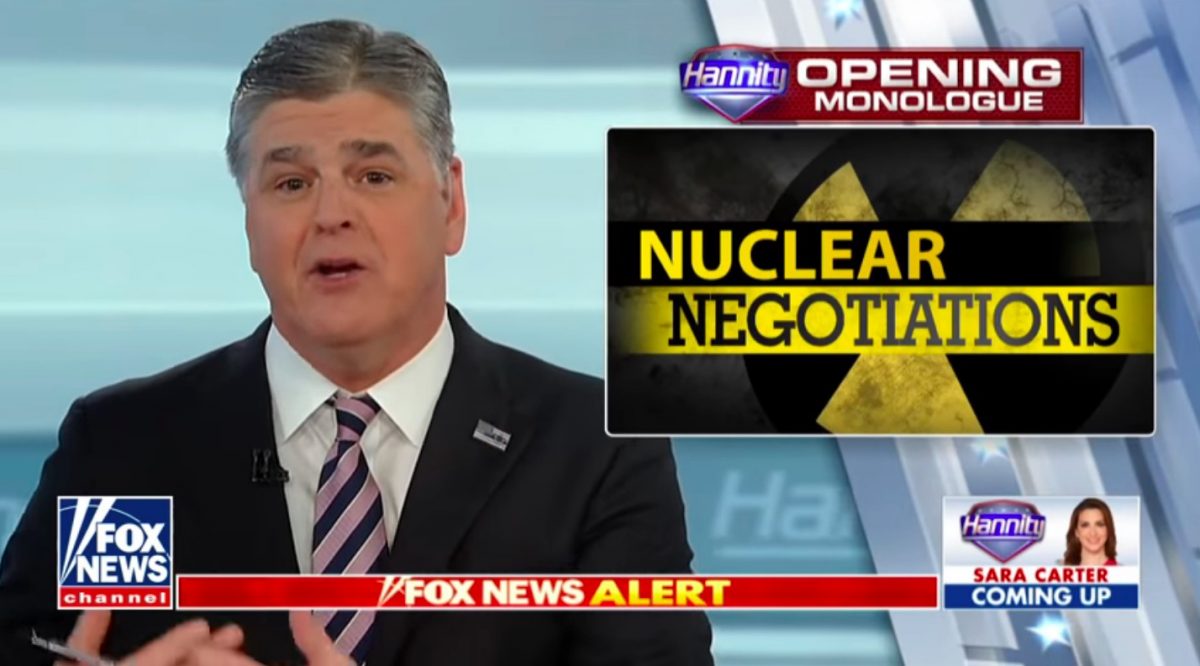 Executive chairman of Sinclair Broadcasting David Smith has met with Porter Berry, the executive producer of Hannity, in the last few months to gauge his interest in working for a new network that is looking to compete with Fox News, two people familiar with the meeting told Politico.
Berry is apparently close with Sean Hannity personally, telling Bloomberg last year that he is "like an older brother" and "the nicest guy I've ever worked with."
Smith has also reportedly courted Sean Compton, a Tribune Media programming executive who is also close friends with Hannity; Greta Van Susteren, who left from Fox News back in 2016; and Jeanine Pirro, who once hollered for Hillary Clinton in the woods of Chappaqua, NY and who President Donald Trump loves watching.
Smith's plans for a cable news block to rival Fox News are contingent on Sinclair's $3.9 billion merger with Tribune Media, which is currently under consideration by the Federal Communications Commission.
Sinclair has been under major scrutiny for its heavily conservative "must-run" stories in local news stations which the company owns. Particularly jarring was a segment local anchors were forced to recite verbatim back in March about "one-sided" news stories being "dangerous to our democracy."
For his part, Hannity is contracted to Fox News until 2020. However, according to New York Magazine, Hannity's relationship with Fox News leadership is "nonexistent," but they are laissez-faire.
"If he wants to broadcast from inside his own house, a few feet away from a golden retriever and a White Russian, he can do that," Olivia Nuzzi wrote for New York.
[image via screengrab]
Have a tip we should know? tips@mediaite.com