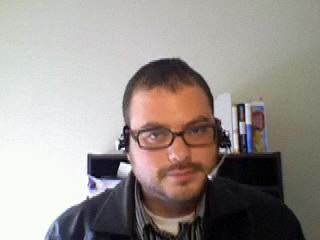 For those who want to learn how to troll the Internet, take a lesson this week from Slate's Matt Yglesias. While suggesting the Republicans have lost "purity" on tax cuts, the writer compared GOP budget leader Paul Ryan (R-WI) to virginal teenagers who experiment with anal and oral sex as a means to keeping their "promise ring." As one would expect, this analogy did not go over very well, especially with conservative social media users.

Yglesias tweeted the article, entitled "Taxation Without Penetration," with a teaser line: "Here's how Paul Ryan is like a girl doing oral and anal to keep her promise ring."
Here's how Paul Ryan is like a girl doing oral and anal to keep her promise ring: http://t.co/8XpdMZPj2e

— Matt Yglesias (@mattyglesias) December 11, 2013
In the piece, the economics writer posited that Ryan's bipartisan budget deal has plenty of tax increases, but because of a desire to keep the "promise ring" with anti-tax warriors like Grover Norquist, the GOP has filled the deal with a "set of meaningless distinctions" like "fees" instead of "taxes."
"If horny teenagers are smart enough not to make big life choices according to semantics and technicalities, then members of Congress should pull themselves together and do the same," he concluded. "Rigid opposition to raising revenue has failed as a governing ideology. That's what Ryan is tacitly admitting with this deal. Now he needs to admit it to himself."
The mockery was swift…
Wow. Much controversy. So edge. Amaze. https://t.co/qrmgWb5oG2

— Sonny Bunch (@SonnyBunch) December 11, 2013
…and didn't always fall down predictably partisan lines:
I just want to personally thank @MattYglesias for being a great women's ally and a liberal role model. http://t.co/CTBk1strjL

— Andrea Grimes (@andreagrimes) December 11, 2013
That's just a tiny sampling. One needn't dig very deep to find more of the mockery and anger in response to Yglesias' tweet/article. Just take a peek here.
— —
>> Follow Andrew Kirell (@AndrewKirell) on Twitter
Have a tip we should know? tips@mediaite.com