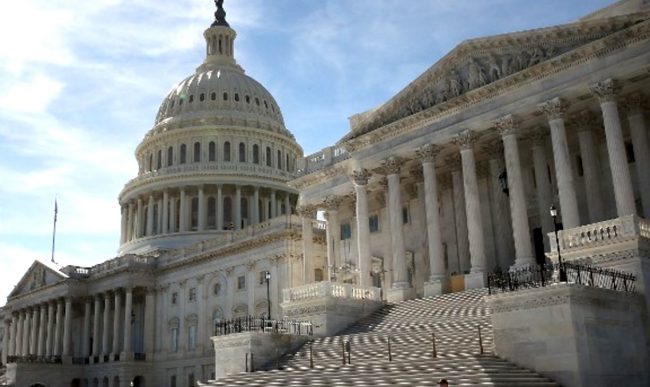 With the Congressional Budget Office (CBO) suddenly at the top of the news cycle due to its analysis of the GOP's Obamacare replacement plan, one may wonder to themselves — what exactly is the CBO?
Well, the CBO is a federal agency that was created by the Congressional Budget and Impoundment Control Act that was signed into law by President Richard Nixon in the summer of 1974. It started operations the following year, with Alice Rivlin as its first director.
As the CBO highlights on its official website, the agency is nonpartisan and provides analysis but not recommendations:
CBO is strictly nonpartisan; conducts objective, impartial analysis; and hires its employees solely on the basis of professional competence without regard to political affiliation. CBO does not make policy recommendations, and each report and cost estimate summarizes the methodology underlying the analysis. Learn more about CBO's commitment to objectivity and transparency.

CBO's work follows processes specified in the Congressional Budget and Impoundment Control Act of 1974 (which established the agency) or developed by the agency in concert with the House and Senate Budget Committees and the Congressional leadership.
The CBO is utilized to provide information and analysis on a number of budgetary issues related to the federal government. Whether it be economic projections, cost estimates, analysis of the president's budget, scorekeeping for legislation or analysis of federal mandates, the CBO utilizes information available at the time to give as accurate a picture as possible.
The current director of the CBO is Keith Hall, who has served since April 2015. The director is chosen by the Speaker of the House and the President pro tempore of the Senate. Prior to serving as the 9th CBO director, Hall was the Commissioner of the US Bureau of Labor Statistics from January 2008 to January 2012.
[image via screengrab]
—
Follow Justin Baragona on Twitter: @justinbaragona
Have a tip we should know? tips@mediaite.com