Somebody Snapped Up a URL Accidentally Made By Rudy Giuliani and Used it to Troll Trump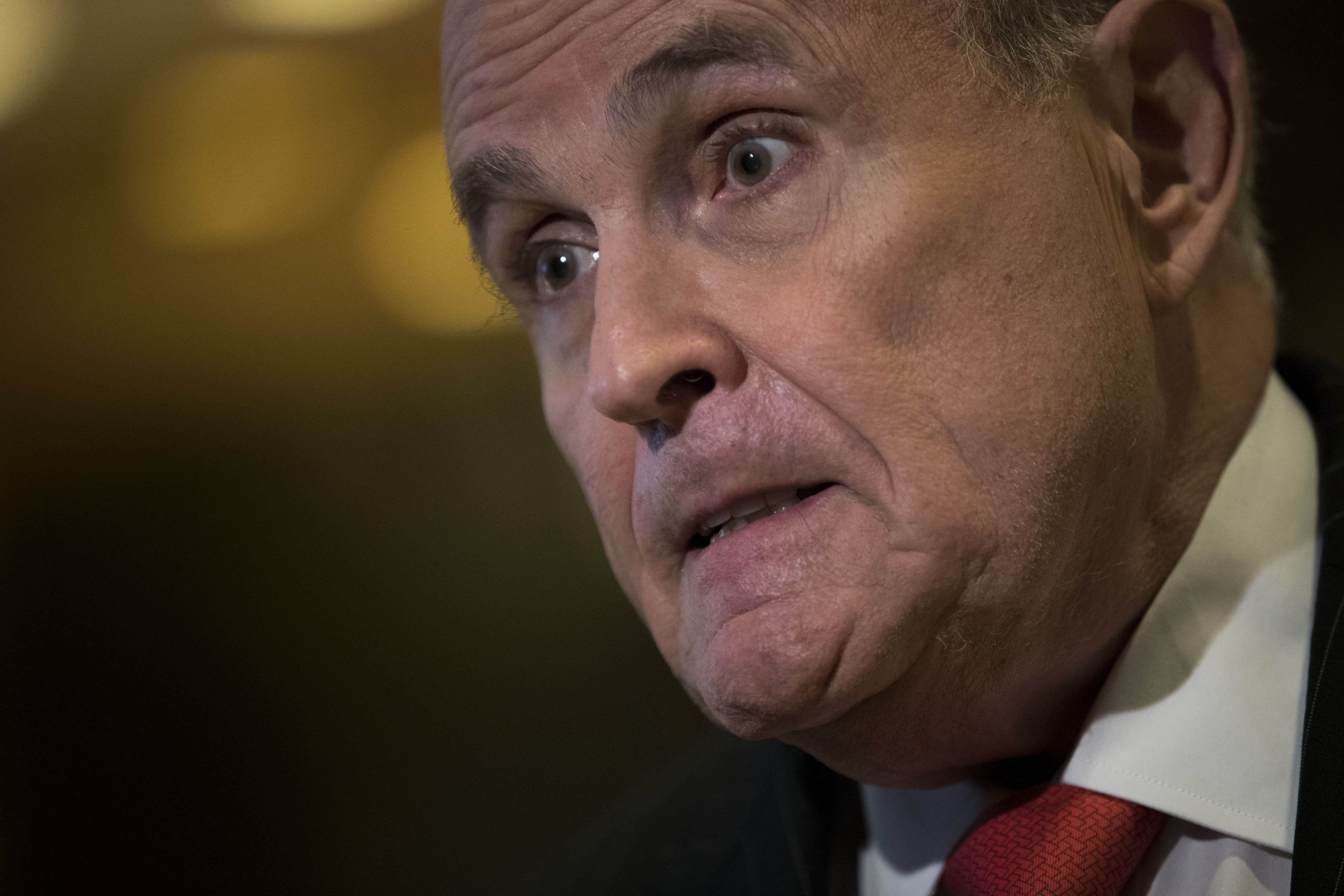 A bit of helpful advice for Twitter neophytes: Always, always make sure to leave a space after a period.
That's a lesson Rudy Giuliani did not heed in a Tweet in a Friday tweet, and now, he's paying the price.
The tweet, on the surface, seemed to be indistinguishable from many others from the Giuliani account — just some more mudslinging on the Robert Mueller probe.
Mueller filed an indictment just as the President left for https://t.co/8ZNrQ6X29a July he indicted the Russians who will never come here just before he left for Helsinki.Either could have been done earlier or later. Out of control!Supervision please?

— Rudy Giuliani (@RudyGiuliani) November 30, 2018
But you'll note, due to Giuliani forgetting to leave the space after the period, that the hyperlink G-20.In was created. (.in is a valid domain — it is the top web domain for India.) And what happened as a result of Giuliani's blunder? Some jokester went out and bought G-20.In — and left a brutal message for the former New York mayor's client, President Donald Trump:

Donald J. Trump is a traitor to our country.
The troll job eventually was picked up on by many on social media — who had themselves a grand ol' time:
In case you've not seen it yet: Click the accidental link Guiliani created for magic to happen…https://t.co/ERjPRXqnQP

— David Schneider (@davidschneider) December 3, 2018
Oh lord, click the link Rudy accidentally just created… https://t.co/QcRAXGjew9

— Bradley P. Moss (@BradMossEsq) December 3, 2018
I agree! pic.twitter.com/6MIaVNRVVk

— William LeGate (@williamlegate) December 3, 2018
Click the link Rudy accidentally made. Sometimes Twitter really comes through … https://t.co/pOwEGDIhyr

— David Roberts (@drvox) December 3, 2018
CLICK ON THE LINK! CLICK ON THE LINK! https://t.co/yyPXNS5Y5K

— Hart Hanson (@HartHanson) December 3, 2018
Note to public figures: be careful with accidental hyperlinks. https://t.co/TCjcPM9H7w

— Julian Routh (@julianrouth) December 3, 2018
Click on Rudy's link?https://t.co/uDJ0Og4D4B https://t.co/pJhczmASfb

— Alyssa Milano (@Alyssa_Milano) December 3, 2018
Always leave the space.
[featured photo via Getty Images]
Have a tip we should know? tips@mediaite.com
Joe DePaolo - Senior Editor