Eric Swalwell Wants More Democrats to Go On Fox News: 'You Have to Go Into That Arena'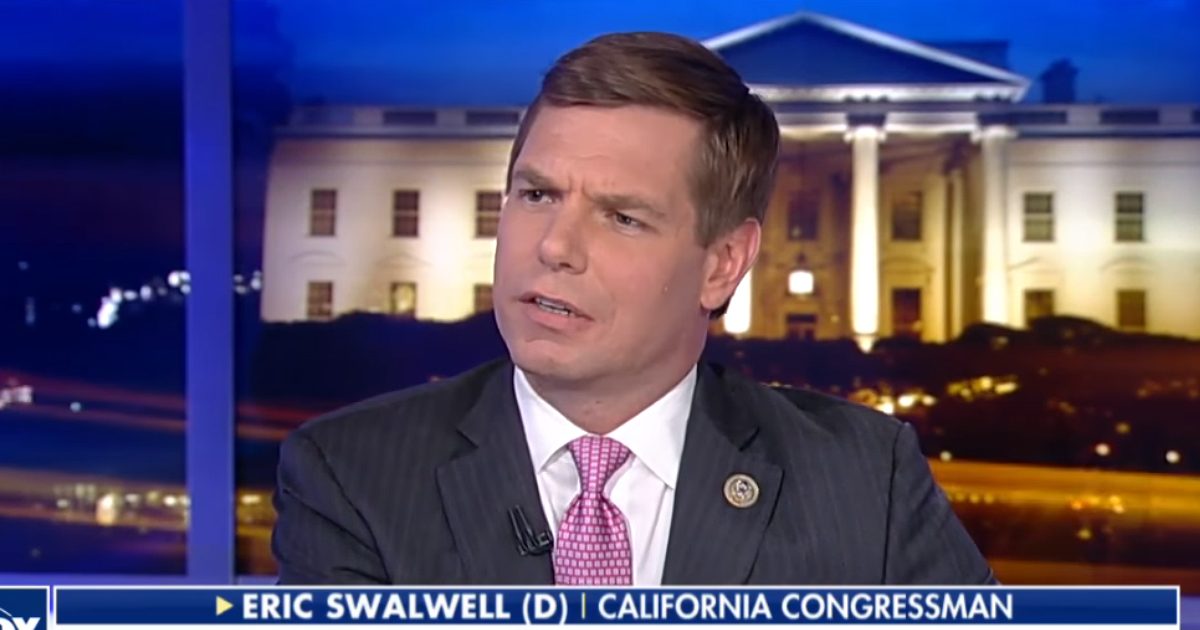 As the clash between Democrats and Republicans continues to dominate the media, some members of the left are debating whether their colleagues need to do more interviews with right-leaning outlets in order to burst ideological bubbles for new audiences.
The Daily Beast profiled various Democratic lawmakers and policy advisers who've given interviews to Fox News and conservative organizations over the years. Many of these left-leaning figures have the same thought: that by engaging conservative media more often, Democrats can give voters a more complete sense of what they stand for instead of letting themselves be framed by critical commentators and editorial teams.
Congressman Eric Swalwell (D-CA) told the Beast that he only met Donald Trump one time in person, but the president was able to recognize him because of his frequent Fox News hits.
"I happened to be the last person in the line. I brought a letter to give to him from a Muslim constituent who had concerns about his Muslim ban. And as I'm handing him the letter, he looks at me and goes, 'I know who you are. I've seen you on TV.'"
Swalwell figures that even though things might not always go well by engaging conservative media, it's worth the effort to reach out to voters, and he hopes his fellow liberals will do the same.
"I think you have to go into that arena absolutely," said Swalwell. "You're not going to win all of them but you can win enough of them. That's how I see it."
While some Democrats question whether speaking to Fox is really the best method of communicating with conservatives, Clinton advisor Philippe Reines and Senator Joe Manchin (D-VA) say its unwise to ignore the network's large audience, and Democrats should actively shape their public image. Manchin told the Beast that Democrats should "absolutely" do more Fox interviews, saying "I just feel comfortable" whenever he talks to the network because "what I've got to say is the same, no matter where I'm saying it."
"Let me just tell you, my thoughts are going to be the same whether I know you're coming from the far right or far left," Manchin said. "It makes no difference. I'm going to be the same. So however you all want to report it, I would hope you'd be accurate in what I say. That's about all. I talk to everybody."
Swalwell tweeted out the Daily Beast article this afternoon and added, "That's why I go on Fox News, to brief the President."
That's why I go on @FoxNews, to brief the President. And…it's the only way my parents will see me on TV. ?‍♂️ https://t.co/5JnBfNLnQ3

— Rep. Eric Swalwell (@RepSwalwell) December 3, 2018
[Image via screengrab]
— —
>> Follow Ken Meyer (@KenMeyer91) on Twitter
Have a tip we should know? tips@mediaite.com