Sony Leak Reveals Maureen Dowd Gave Her Subject a Preview of Column Before Publishing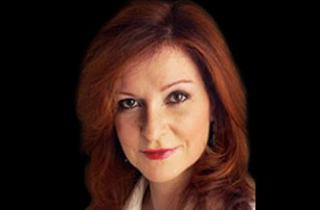 Finally, the insidious Sony email leak ensnares part of the pundit class: A new email found by BuzzFeed revealed that New York Times columnist Maureen Dowd allowed Bernard Weinraub, a former Times reporter, to preview a column written about his wife, Sony executive Amy Pascal, before it was published.
Dowd's column praised Pascal for being a strong female character in Hollywood, in a time where few films feature women as the main characters, and singled her out for supporting female directors and women-oriented films. In a leaked email, Dowd, a family friend of the couple, assured Pascal that "I would make sure you look great and we'd check it all and do it properly."
However, prior to her interview, Pascal was worried that she would be slammed by Dowd and sent her husband to look at it:
"I said the rap that you jus like to make womens films is unfair amnd sexist," Weinraub said in an email to Pascal on March 4. "You made all these "women's movies ===league of their own, 28 days,,,the nora Ephron films…zero dark…. but you also do spifderman… denzel….Jonah hill…..bad teacher etc etc."

Pascal responded, "IM NOT TALKING TO HER IF SHE IS GONNA SLAM ME. PLEASE FIND OUT."

Weinraub assured her, "you cant tell single person that I'm seeing the column before its printed…its not done…no p.r. people or Lynton or anyone should know."
Once it ran, Sony executives emailed Pascal, calling the column "impressive" and lots of praise was traded:
After the column was published later that night, Pascal emailed Dowd, saying "I THOUGHT THE STORY WAS GREAT I HOPE YOUR HAPPY "

Dowd responded: "I hope you're happy! Thanks for helping. Let's do another." Pascal replied, "Your my favorite person so yes" and Dowd finished the conversation with "you're mine! you're amazing"
So far, nobody has commented.
UPDATE — 1:19 P.M. ET: Dowd, in a statement to Mediaite, denied ever showing the column to Pascal's husband before it was published.
[BuzzFeed]
[Image via Maureen Dowd/Twitter]
—
>> Follow Tina Nguyen (@Tina_Nguyen) on Twitter
Have a tip we should know? tips@mediaite.com