South American Airline Issues Internal Alert to Lookout for Released Gitmo Detainee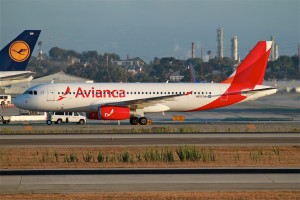 A South American airline issued an internal statement, asking employees to be on the lookout for a released Guantanamo Bay detainee who had been resettled in Uruguay, the AP reported Monday.
Syrian native Abu Wa'el Dhiab was released from Guantanamo by U.S. authorities after never being charged. He was resettled in Uruguay in late 2014.
A spokesman for the Colombia-based Avianca Airlines confirmed that the alert had gone out internally to employees, but did not provide more details. It was subsequently republished on the Argentine web news site Infobae. The AP reports that the alert "warns employees that Dhiab may be using a fake passport. The image of the alert posted by Infobae says the information came from Brazil's anti-terrorism police."
Uruguayan authorities say that Dhiab was visiting Brazil, though the Brazilian government has said they have no record of him entering the country.
Belela Herrera, a former Uruguayan deputy foreign minister who is a human rights activist, said "this is crazy" to use the word terrorism in relation to Dhiab, who was never charged by U.S. officials and cleared for release. She also questioned media interest in his whereabouts.

She said Dhiab had told friends in Uruguay's capital that he planned to keep to himself while spending the about-to-end Muslim holy month of Ramadan in the Uruguay-Brazil border region, where there is a Muslim community and mosques.

"He has a valid identity card, issued by the Uruguayan government, that allows him to go to other countries. He is not a fugitive from justice," Herrera told the AP over the weekend.
[image: JBabinski380, via Flickr. CC BY 2.0]
Have a tip we should know? tips@mediaite.com