Spicer Bashed on Twitter After Criticizing CNN for Calling March For Life Participants 'Demonstrators'
As the annual March For Life gets underway in Washington, DC, it wasn't long before White House Press Secretary Sean Spicer took to Twitter to complain about how CNN is covering the event:
1000s gathered in DC to stand up for life & adoption and @CNN refers to them as "demonstrators" #MarchForLife pic.twitter.com/hMiu47itBp

— Sean Spicer (@seanspicer) January 27, 2017
On the surface, it's not really clear what Spicer's complaint is. Does he think that "demonstrator" is more loaded than, say, "marcher," "protester," and so on? Strictly by the dictionary definitions, at least, it's not. MSNBC's Chris Hayes was similarly confused:
@seanspicer @CNN what should they call them?

— Christopher Hayes (@chrislhayes) January 27, 2017
Elizabeth Bruenig of the Washington Post subsequently pointed out that whatever Spicer was trying to say, it didn't mesh with how the March For Life's own website describes itself as a "demonstration" (over 100 times, at that) and CNN's public relations account tweeted the same thing shortly thereafter:
@seanspicer CNN referred to #MarchforLife demonstrators the same way they refer to themselves. Those are the facts. pic.twitter.com/p91HadkWod

— CNN Communications (@CNNPR) January 27, 2017
For the record, according to a search of the closed captioning data archived by TV Eyes,  CNN did refer to those at The Women's March on Saturday as "demonstrators" several times. Here are a few of the instances: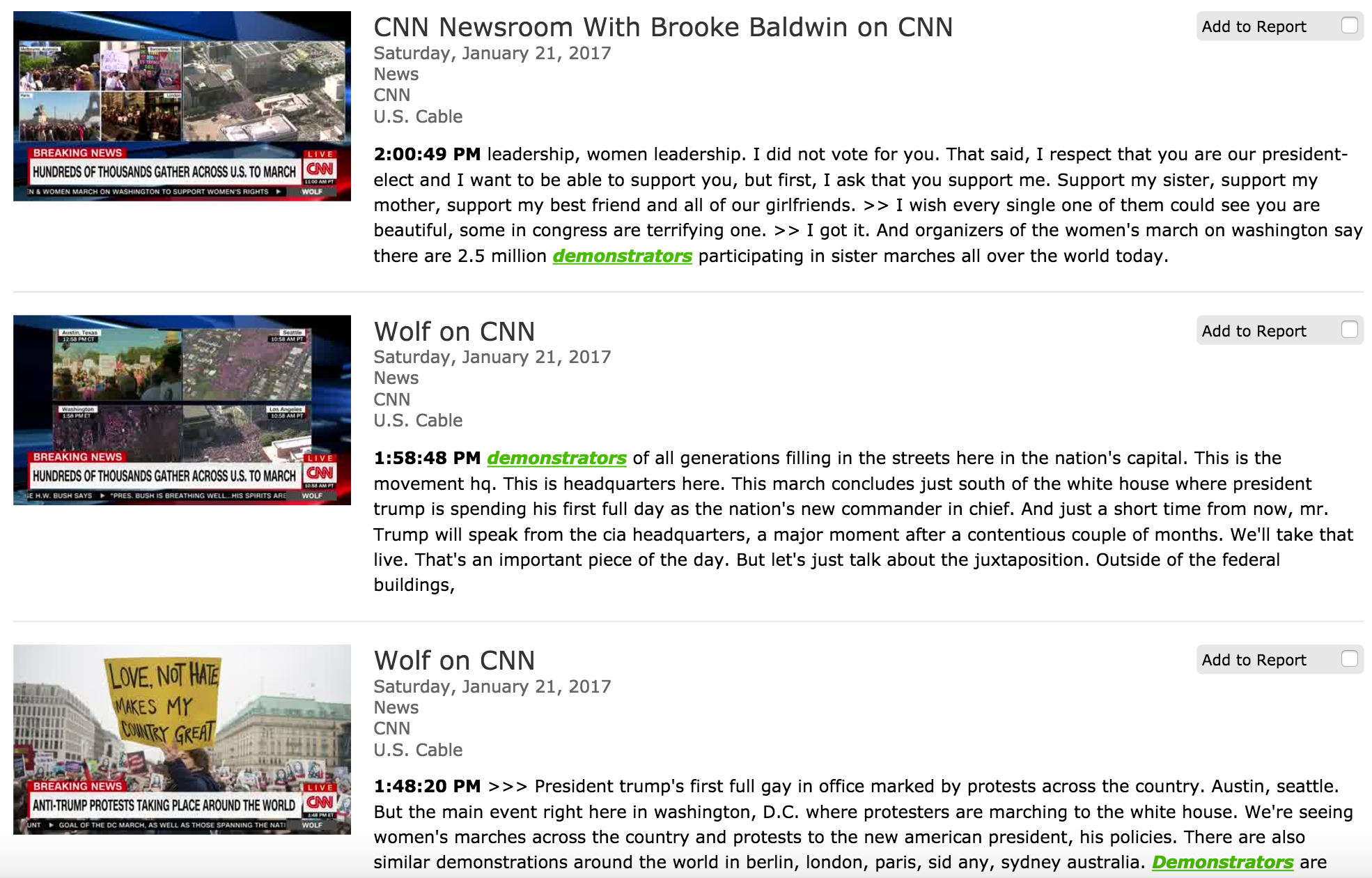 The only explanation I could find for Spicer's tweet is this: While the March For Life site embraces the term "demonstration" for the event itself, "demonstrators" is only used a handful of times. All of those are citing headlines about the march, except for the event's travel info page, which tells you to "Instruct Marchers to not engage with demonstrators who are involved in unruly behavior, even if they appear to be on the pro-life side." In that case, "demonstrators" refers to the opposition.
Have a tip we should know? [email protected]