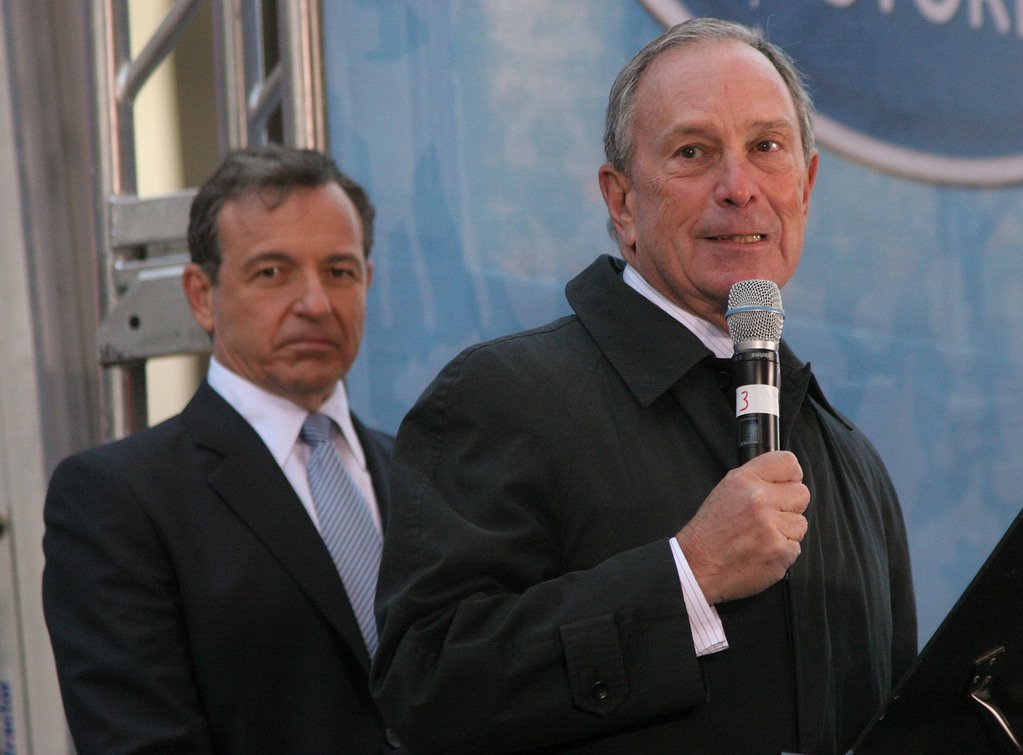 In a confirmed tip, Mediaite has learned that Walt Disney Company chief executive Bob Iger was spotted dining with former New York City Mayor Michael Bloomberg.
While, of course, we did not hear the conversation, we're told the multimillionaire and billionaire — respectively — enjoyed an Italian dinner at Gabriel's near the Time Warner building on Columbus Circle in Manhattan at a quiet table.
Iger is coming down from the massive success of — both in pop-culture and at the box office — Disney-owned Marvel's Black Panther, recently saying the film "obliterated expectations, broken records & shattered myths."
"Powerful storytelling that touches hearts, bridges cultures, opens minds," Iger said in a tweet last weekend.
As for Bloomberg, the tenth richest man in the world has taken up the mantle of the #Resistance in opposing President Donald Trump and his administration on multiple fronts. He went after the White House and Republicans with his new pro-immigration group over the legal status of DACA recipients and has attacked the President's decision to impose tariffs on solar panels for their potential to "destroy US jobs," and opposed the administration on gun control.
As for Iger, the Disney head stepped down from Trump's business advisory council last year over the decision to pull out of the Paris climate accord.
It's also no secret that Iger and Bloomberg are both rumored to be potential presidential contenders in 2020 — and interesting to hear about them sharing a fine Italian meal. Perhaps the two were discussing who should lead the ticket and who should run as vice president if they were to take a shot at the White House?
[Photo by Janette Pellegrini/Getty Images]
Follow the author on Twitter (@calebecarma).
Have a tip we should know? [email protected]