Steve Bannon Gets Roasted For Delivering Speech to Just 38 People: 'Like a Bad SNL Skit'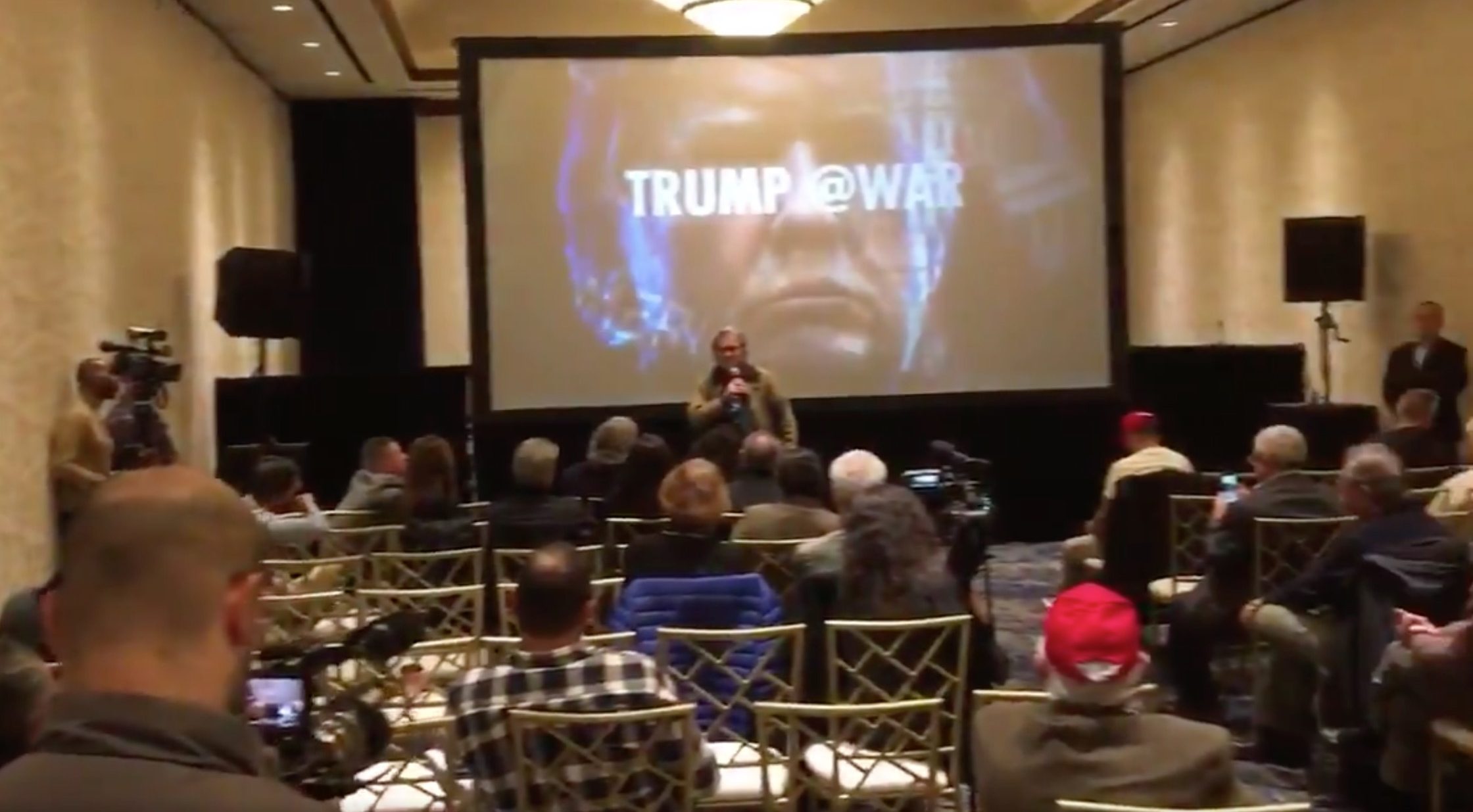 Fourteen months ago, Steve Bannon had a key job in the White House — chief strategist for President Donald Trump. Now? He's giving speeches to just a handful of people.
Bannon, on Monday night, spoke on Staten Island in New York at a screening of his documentary Trump at War. According to the New York Daily News, just 38 people showed up.
The News reports that Bannon said he didn't mind the sparse turnout.
"You want grassroots leaders," Bannon said, according to the News. "You don't need massive events."
A massive event, this was not. And Twitter noticed. The former White House chief strategist was roasted roasted for the puny crowd size:
This looks like the recruitment meeting for a pyramid scheme to sell catheters https://t.co/xT9qteDJ9j

— Jess Dweck (@TheDweck) October 23, 2018
A whole room full of lunch-counter ruiners

— Andy Richter (@AndyRichter) October 23, 2018
"Steve Bannon on Staten Island" sounds like the title of a scathing Esquire profile.

— Schooley (@Rschooley) October 23, 2018
Not exactly a giant crowd https://t.co/EkVT2vBPTk

— Jonathan Lemire (@JonLemire) October 23, 2018
Later he'll be holding an after party in a van down by the river. https://t.co/Y6dFR3hWrh

— stuart stevens (@stuartpstevens) October 23, 2018
Hahahah…it's like a bad SNL skit. A dozen people in a motel conference room. https://t.co/gTz6QdtbCb

— Fred Wellman (@FPWellman) October 23, 2018
This picture smells like Pall Malls and cirrhosis. https://t.co/2f8crEZskt

— Desi (@DesiJed) October 23, 2018
There are 3 times as many people in a single rush hour subway car. https://t.co/xEP41RnvbD

— Eric Phillips (@EricFPhillips) October 23, 2018
*tumbleweed blows past* https://t.co/CZjCo8bkvr

— Bonnie Malkin (@bonniemalkin) October 23, 2018
Democracy dies in a Hampton Inn https://t.co/LVJDknDTOH

— Steve King (@steveking_) October 23, 2018
[featured image via screengrab]
Have a tip we should know? tips@mediaite.com
Joe DePaolo - Senior Editor