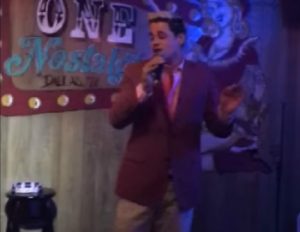 Barely three weeks have gone by since Buzzfeed News' explosive expose on Breitbart's ties to White Nationalists and Neo-Nazis through former Breitbart Tech editor and professional trash-goblin Milo Yiannopoulos, and the effects in the conservative media world are still being felt.
Now in a new Buzzfeed report, it is now being claimed that "Breitbart News executive chairman Steve Bannon has told multiple people that he will never work with Milo Yiannopoulos again in the aftermath" of the October 5th report and that Bannon has reportedly told people Yiannopoulos is "dead to me."
Per BuzzFeed:
According to half a dozen people in Bannon's orbit, the story's revelations were enough to push the brawling former White House chief strategist to disavow Yiannopoulos, telling those close to him that there will never be a place for him at Breitbart again. (Yiannopoulos resigned from the site in February 2017, after a video surfaced in which he appeared to condone pedophilia. After Bannon left the government in August, Yiannopoulos had told friends that he expected to be rehired.)
This is particularly significant because despite being fired from Breitbart back in February, Milo reportedly expected that he would return with Bannon (a man who Milo has been known to refer to as "Uncle Steve") now back at the helm of Breitbart.
While Bannon is alleged to be done with Milo, there is no word yet on the billionaire Mercer family—who have funded Milo in various ways—will continue to do so in the wake of the report.
It also unclear, as Buzzfeed noted, whether or not the Mercer family knew about Yiannopoulos's connections to white nationalists prior to the publishing of the initial Buzzfeed story.
[image via screengrab]
— —
Follow Josh Feldman on Twitter: @feldmaniac
Have a tip we should know? tips@mediaite.com