Steve Bannon Reportedly Lost Financial Support of Mercer After Touting Presidential Ambitions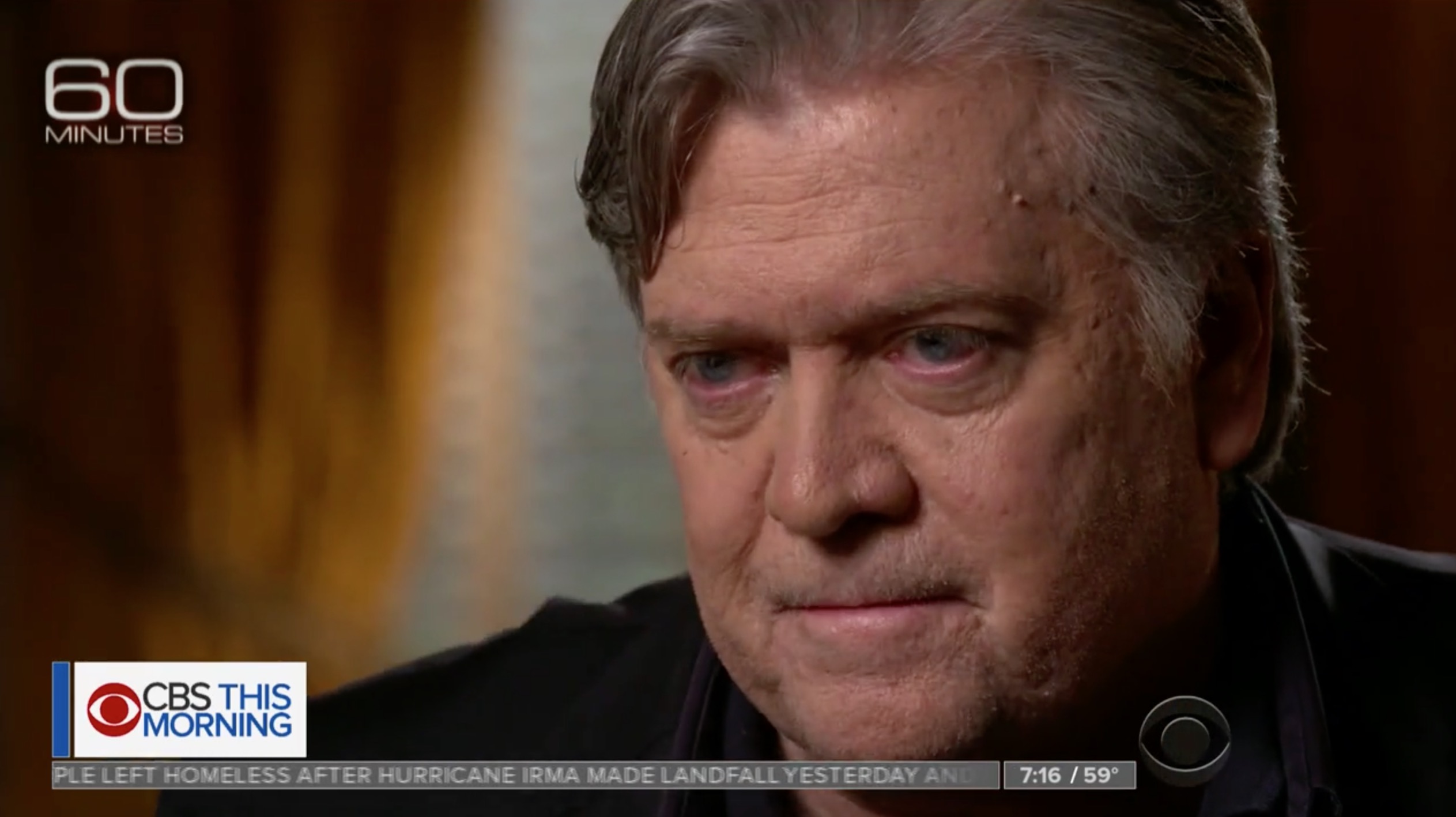 Steve Bannon lost the support of Rebekah Mercer, the GOP megadonor and part-owner of Breitbart, after crowing about his presidential ambitions, according to a Washington Post report.
The WaPo report, which came in the wake of Michael Wolff's new book on the Trump White House — of which excerpts dropped like bombs on Wednesday — detailed President Donald Trump's scathing response to Bannon's quotes in the book, as well as the cease and desist letter the president sent to his former chief strategist.
Buried in the report, however, is a revealing piece of information:
"Bannon has in recent weeks also alienated his main financial backer, Rebekah Mercer," WaPo reports, "after he told several other major conservative donors that he would be able to count on the Mercers' financial support should he run for president, a person familiar with the conversations said."
"The person said Mercer now does not plan to financially support Bannon's future projects — and that she was frustrated by his moves in Alabama and some of his comments in the news media that seemed to stoke unnecessary fights."
Though Bannon has repeatedly denied he intends to run for president, many reports have indicated otherwise.
Axios reported, on Thursday morning, that "Bannon has also told friends he'd run for president in 2020 if Trump does not," and has even floated plots to primary Vice President Mike Pence.
This isn't the first time the Mercer family has sought to distance themselves from Bannon. After Buzzfeed released a report in October detailing how Breitbart worked to water down racist and white supremacist rhetoric to make it more palatable to a wider audience, Robert Mercer — Rebekah's father — announced he was selling his stake in Bannon's website, citing differences in their ideologies.
The buyers? His daughters, including Rebekah.
[image via screengrab]
—
Follow Aidan McLaughlin (@aidnmclaughlin) on Twitter
Have a tip we should know? tips@mediaite.com
Aidan McLaughlin - Editor in Chief