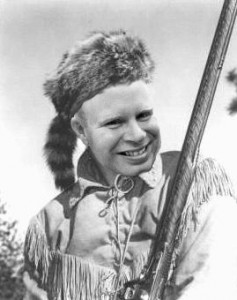 Yes, Labor Day has come and gone. Sure, the temperatures have begun to dip. And, of course, intimidating teenagers are soon to scowl their ways into our morning commutes, but the real sign that the Summer is officially over came earlier today as the Summer's biggest "news" story inched closer to its anti-climactic ending. CNN is reporting that Steven Slater, the flight attendant-cum-modern day Davy Crockett is nearing a plea deal. You might as well break out the jackets now.
For those of you that don't remember, Slater was the Jet Blue employee who got a little fed up with his job, said a few naughty words over a plane's PA system, grabbed some beer, escaped down the emergency chute, and then travelled across the country planting apple seeds while riding his giant blue ox. Or something. It's hard to tell fact from legend these days. Unfortunately, many of the above actions are a little bit illegal and it was possible that Slater could end up with up to seven years in jail. However, as Dan Abrams guessed last month, it looks like Slater is going to escape that fate.
From CNN.com:
"An attorney for Steven Slater, the JetBlue flight attendant who made headlines in August when he deployed a plane's emergency chute, indicated in court Tuesday that discussions about a possible plea agreement with prosecutors were under way.
'We look forward to resolving this matter amicably with the district attorney,' said Daniel Horwitz, Slater's attorney. 'Mr. Slater wants to get on with his life, and that's why he resigned from his job voluntarily.'"
Who wouldn't want to get on with a life that includes lucrative TV deals and national infamy?
There was other Slater news this weekend, however (Yes, we've written two posts about Steven Slater this week. Let us mourn the end of summer in our own way, ok!), as Jet Blue announced that he was officially no longer an employee of the airline. This announcement was overshadowed by the sky's announcement that it was officially blue.
Have a tip we should know? tips@mediaite.com