Story About Young Girl Trapped in Rubble That Transfixed Mexico Turns Out to be Hoax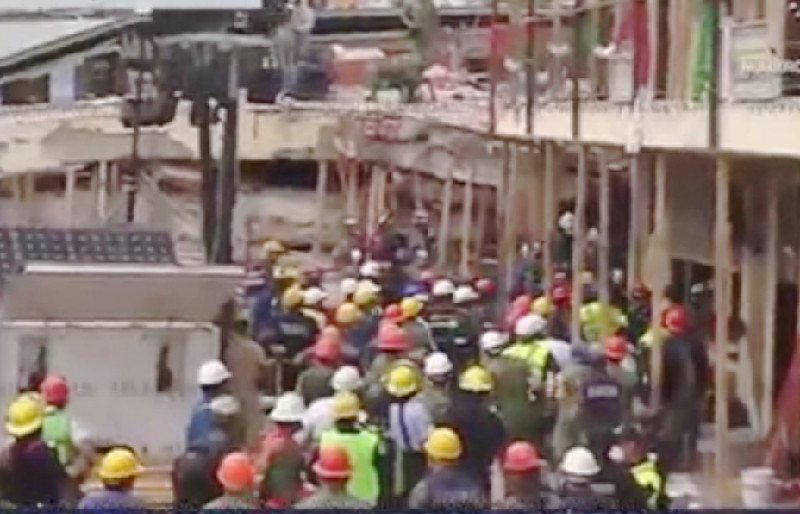 Following the massive earthquake that devastated central Mexico, killed hundreds of people, and caused dozens of buildings to collapse in Mexico City, there was one dramatic story that transfixed the nation and gained worldwide attention.
With a Mexican network providing around-the-clock coverage of a rescue operation at a collapsed school, the country was drawn to coverage of rescuers apparently trying to save "Frida Sofia," a schoolgirl who was buried in the rubble. Per the reports from the scene, the girl had told rescuers and volunteers her name, wiggled her fingers and told them that she was trapped with a number of others.
But now, Mexican officials are claiming the girl never existed. Per TIME, via the AP:
"We want to emphasize that we have no knowledge about the report that emerged with the name of a girl," navy Assistant Secretary Angel Enrique Sarmiento said Thursday. "We never had any knowledge about that report, and we do not believe — we are sure — it was not a reality."

Sarmiento said a camera lowered into the rubble of the Enrique Rebsamen school showed blood tracks where an injured person apparently dragged himself or herself, and the only person still listed as missing was a school employee. But it was just blood tracks — no fingers wiggling, no voice, no name. Several dead people have been removed from the rubble, and it could have been their fingers rescuers thought they saw move.
The Mexican media coverage on "Sofia" being trapped, as well as volunteers on the scene believing the girl was trapped, led to the Associated Press and others reporting on the story. Due to this reporting, volunteers flocked to the rubble to assist while heavy construction equipment and tools were donated to help the rescue efforts.
[image via screengrab]
—
Follow Justin Baragona on Twitter: @justinbaragona
Have a tip we should know? tips@mediaite.com