Talk Radio Host Blames Megyn Kelly's Ratings on 'Liberal' Male Viewers Who 'Are Gay'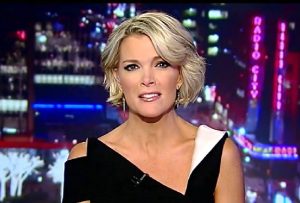 The right-wing tends to make a lot of assumptions about liberals — that they're gun-stealing, "baby killers," for starters, and additionally, according to conservative talk radio host Wayne Allen Root, all liberal men are gay.
According to Root, the reason Megyn Kelly's NBC show is consistently beat out by reruns of America's Funniest Home Videos and 60 Minutes in ratings, is that, even though Kelly is a "hot babe," liberal men fail to appreciate this because they "are all gay."
"She's got great legs," Root said. "She's a hot babe and no one gives a crap about her. You know why? Because a hot babe on Fox News, Republican men loved her; take her off Fox News, now the whole world knows what she is. Republican men like me, I wouldn't tune in. Screw Megyn Kelly.
"Outside of Fox News, you have no support," Root said. "You had the hottest show in the country, my friend, and what did you do? You spit in our face. Now you're done… we're never going to give you the time of day, Megyn Kelly. Who's left? Liberal women won't like you because you're coming from Fox News and liberal men, well, they're all gay or they don't appreciate pretty women."
Root then added that "real men like beautiful women," that liberal men "don't care about beautiful legs, they don't care about your beautiful face and your blonde hair and your tight skirt," Root said, because "they're too busy worrying about the poor."
It's difficult to believe comments this blatantly sexist are still being made on public airwaves in 2017. It's hard to say what's more offensive — the idea that the work and dedication of female journalists only deserve attention and appreciation if men perceive them as beautiful is simply offensive, or the idea that masculinity is defined by a man's sexual orientation.
Listen to the clip below:
This is an opinion piece. The views expressed in this article are those of just the author.