Tapper Blasts Roland Martin: 'Really Not In a Place To Be Lectured' By You 'On Journalism'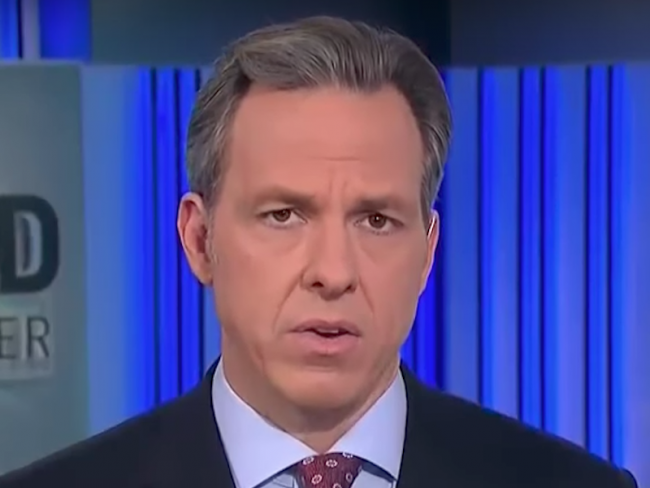 It looks like CNN's Jake Tapper just isn't having it today.
Following Tapper's interview with Treasure Secretary Steve Mnuchin this morning in which the CNN anchor pressed Mnuchin on Trump's false claims about the GOP tax plan representing the biggest tax cut in history, TVOne's Roland Martin took to Twitter to inform Tapper that the "media needs to stop with the false claims."
Because @jaketapper, media needs to stop with the "false claims." No. #TrumpLiesMatter. Right @stevenmnuchin1? A lie is a lie is a lie https://t.co/NfG8GLKV4w

— rolandsmartin (@rolandsmartin) November 12, 2017
It appears Tapper took that as Martin lecturing him on how to do his job. And the State of the Union host didn't take too kindly to that.
I'm really not in a place to be lectured by @rolandsmartin on journalism. And certainly not until he and TV One give a full accounting for how their town hall questions "ended up" in the Clinton campaign's inbox. Public has a right to know. https://t.co/pFBE2bc9Om

— Jake Tapper (@jaketapper) November 12, 2017
Whoa!
Regarding the debate question, Tapper is referring to emails that showed Donna Brazile received Martin's contributions to a March 2016 CNN Democratic town hall event while she was still working for CNN. She then shared those questions with Hillary Clinton prior to the event.
A half-hour after Tapper sent this tweet, he sent another one tweaking the TVOne host for his lack of an immediate response.
Response: pic.twitter.com/8ExFHBNAXT

— Jake Tapper (@jaketapper) November 12, 2017
If/when Martin responds, we will make sure to update this post.
UPDATE 12:37 PM ET: And Martin has fired back at Tapper.
Really Jake? Lecturing you? No one is lecturing you. I'm pointing it the fact that a lie is a lie. https://t.co/XR3D7IVzHN

— rolandsmartin (@rolandsmartin) November 12, 2017
Second, I've addressed the issue. On @tvonetv. Now if you want to have a discussion about how @CNN disrespected us BEFORE the town hall… https://t.co/XR3D7IDYjd

— rolandsmartin (@rolandsmartin) November 12, 2017
You tell me, Jake, why @CNN told @tvonetv PR folks to remove from OUR press release the plan to address Black issues? We ignored the request https://t.co/XR3D7IVzHN

— rolandsmartin (@rolandsmartin) November 12, 2017
You tell me, Jake, why @CNN told @tvonetv YOU were to be included in our on-air promos but @CNN didn't show us the same respect? https://t.co/XR3D7IVzHN

— rolandsmartin (@rolandsmartin) November 12, 2017
You tell me, Jake, why in our rehearsal, @CNN decided to promote your movie after the town hall but told me no to promoting my morning show? https://t.co/XR3D7IVzHN

— rolandsmartin (@rolandsmartin) November 12, 2017
I've held my tongue on a lot of this, Jake. But you will not lecture me on how @tvonetv was treated. And I fought for my team tooth & nail. https://t.co/XR3D7IVzHN

— rolandsmartin (@rolandsmartin) November 12, 2017
[image via screengrab]
—
Follow Justin Baragona on Twitter: @justinbaragona
Have a tip we should know? [email protected]