Teacher In France Tells 13-Year-Old Students To Compose Their Own Suicide Notes, Gets Suspended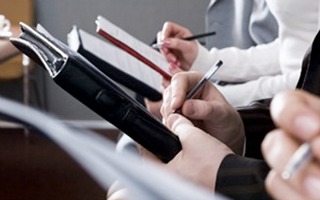 A teacher in France has been suspended after assigning his class to write their own suicide notes. Although the teacher's name has not yet been released, the controversy took place at the collège Antoine-Delafont, a secondary school in Montmoreau-Saint-Cybard.
The full text of the assignment was as follows:
"You've just turned 18 and have decided to end your life. Your decision appears irrevocable. As a final effort, you decide to explain the reasons for your act. In setting out your self-portrait, you describe all the disgust you feel for yourself. Your text must bring up certain events in your life at the root of this feeling."
A group of parents sent a note to the school complaining about the assignment, saying, "We are horrified that this type of topic should be proposed to children between 13 and 14 years old."
Hélène Ferrari, one of the parents, said, "What shocks me is linking autobiography with suicide, it's really over the top." Her criticism was echoed by the local president of the French parent-teacher organization, Jean-Marie Renault. Renault, who has faced two student suicides in the past few months, said the assignment was "practically inciting" suicide.
Some students, though, did complete the assignment and to one, the teacher offered this criticism: "Not precise enough."
Other parents and students have voiced support for the teacher, saying they "don't want him to be punished." One parent said that students see "far more shocking" images on television and another opined, "suicide is part of daily life." These parents believe the media coverage of the incident has been "over the top and inappropriate," saying their children had not been "shocked" and the subject had been "well presented" by the teacher.
h/t The Daily Caller
Have a tip we should know? tips@mediaite.com