The Dork Knight: NY Post Publishes Portion Of Rep. Weiner's Sexting Transcripts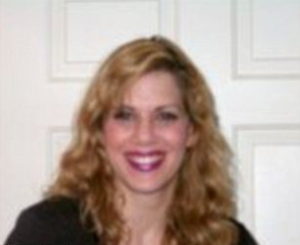 Setting aside all the ethical implications of his various online interactions with women, it's becoming increasingly clear that Rep. Anthony Weiner could use some tips on flirting. The New York Post, in addition to giving us some of the finest, practically Chaucerian Weiner-related headlines in existence, is also sharing portions of Weiner's online interaction with blackjack dealer and former Democratic worker Lisa Weiss. Weiss admits that it was she who initially contacted the Congressman through Facebook, writing to him that "I am trying to find the wonderful anthony weiner who i fell in love with for yelling at those damn repubs the other day! you must friend me!"
Weiner evidently told Weiss that he was a "caped crusader… looking for my sidekick." And, as we well know, with great power comes a a great tendency to chafe. ""[I'm] dying of boredom over here," he told her. "Plus my tights really itch, I need a distraction." Wiener also admitted to enjoying Weiss' Facebook photos. To completion. Here is a romantic exchange from March 16th:
WEINER: ridiculous bulge in my shorts now. wanna see?

WEISS: Yea! can u send a pic? I want to sit on your c- -k so bad right now.

WEINER: jeez, im rushing. let me take a quick pic

WEISS: awesome . . . how do I get it? right on here?

WEISS: how r u gonna go to work with a raging hard on?

WEINER: it wont go away. and now im taking pics of it, making me harder still

WEISS: so hot! u are making me wet again.

WEINER: jeez, i have to go. ill hit you later

WEINER: off to the shower. this thing is bobbing up and down

WEISS: aahhh . . . wish I was in the shower with you to help

WEINER: you give good head?

WEISS: Ive been told really good . . . and i love doing it

WEINER: wow a jewish girl who sucks [bleep]. this thing is ready to do damage
Weiss told gossip site RadarOnline that, contrary to statements made by Weiner during his Monday afternoon press conference, most of their exchanges took place during work hours… and using office equipment. Pun unintended:
I gave him my number, and he called me from his office, and we proceeded to talk dirty for at least 30 minutes. A few days later, I tried to call him back on that number. But the number wouldn't connect to his office; instead, there was a recorded message that it was an outgoing U.S. Congress line only.
Weiss says she discovered Weiner, who was married at the time of their interaction, was "a bad man" and "a liar" when he stopped responding to her messages after the Twitter scandal first broke.
h/t NY Post
Have a tip we should know? tips@mediaite.com